What is email archiving?
Email archiving describes the process of storing and preserving emails and their attachments in a secure and compliant manner, making all sent and received email messages available for you to retrieve.
Why should you archive your emails?
Archiving your emails is important for many reasons -
Data retention and compliance – archiving emails prevents you from accidentally deleting emails, and safeguards you from data loss, or data corruption. Even if important messages get deleted from individual mailboxes, these will be preserved in a safe archive storage, making sure that valuable information is safely secured. Email archiving enables you to comply with regulatory and legal requirements, minimizing the risk for potential legal issues and penalties.
E-Discovery – email archiving is an important part of e-Discovery, and a good email archiving solution will provide you with the tools you need to easily and accurately perform e-Discovery.
Storage management – with the ever-increasing amount of data, that organizations are confronted with, optimizing storage resources and improving the performance of email systems is more important than ever. By archiving older emails, your inbox can run faster and more efficiently.
Business continuity – in the event of an unforeseeable disruption or disaster, having an archive that stores critical information is crucial. It helps minimize downtime, ensures important communication remains accessible even during a crisis, and facilitates distaster recovery.
---
Introducing Mimecast Email Security, Cloud Integrated
Enterprise level email security optimized for organizations without complex enterprise tech stacks.
---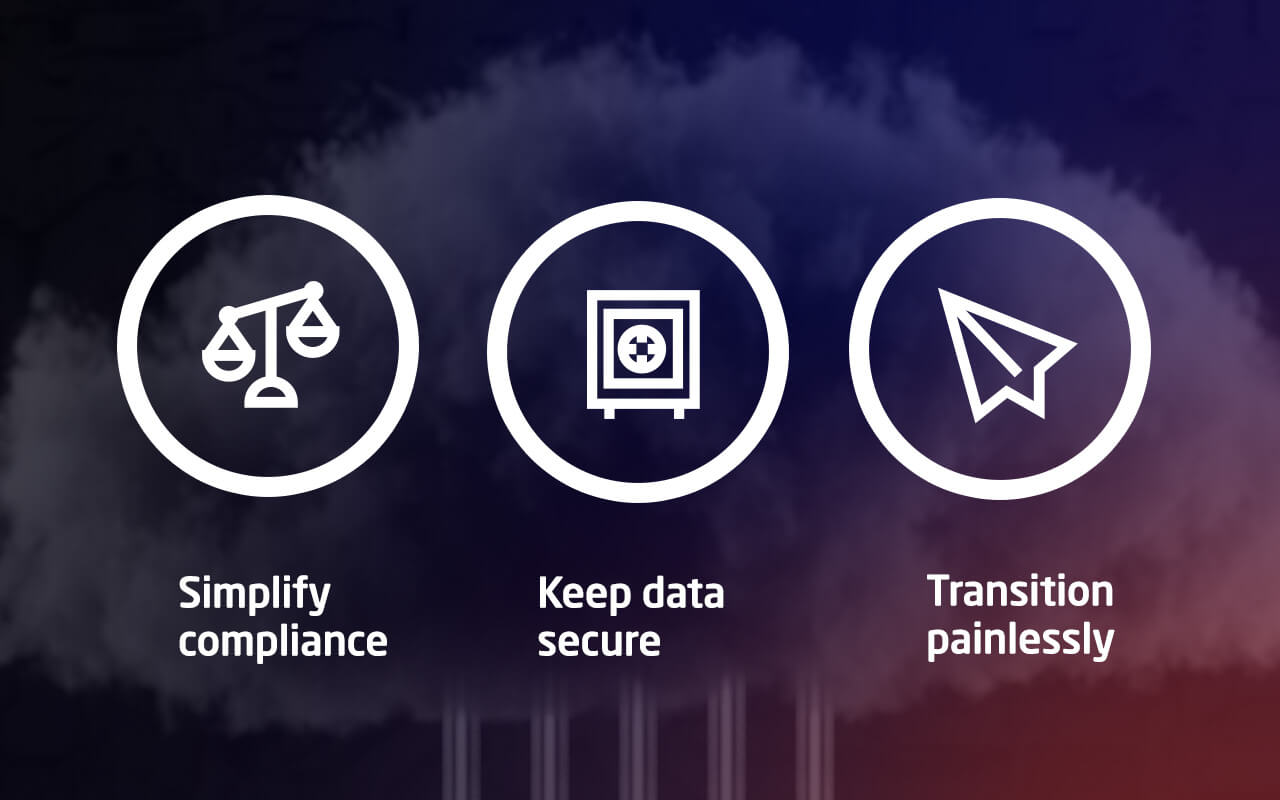 Archiving emails is easier with Mimecast
Archiving emails is an important part of enterprise data retention practices, but it gets increasingly complicated and expensive as the volume of email data accelerates. To simplify archiving emails, you need email archive tools and archive storage solutions that are affordable and easy to use, so your IT department can focus on more pressing challenges.
Mimecast provides a leading cloud email service with solutions for securing and archiving emails, and ensuring email continuity even during a disaster. Mimecast Cloud Archive for Email is a secure and dynamically-scalable solution for archiving emails for fast access to email and centralized retention policy management. It simplifies email backup and supports the needs of regulatory compliance.
Mimecast solutions for archiving emails
Cloud Archive for Email reduces the cost and complexity of archiving emails, searching for content and managing retention. Providing users with a bottomless mailbox and administrators with superior management tools for archiving emails, Cloud Archive for Email lets enterprises maximize the value of information stored in email archives.
Archiving emails with Cloud Archive for Email is simple. Using journal, gateway and synchronizing technologies, Cloud Archive for Email aggregates email from multiple collection points, retaining the original email, detailed meta-data and a copy of the email if it was changed by company policy enforcement. Administrators use a single web-based console to set retention policies, perform e-discovery, manage users, and respond to litigation hold requests. Users search their personal archives from anywhere using any device.
Benefits of archiving emails with Mimecast
Mimecast's solution for archiving emails enables you to:
Minimize the cost and complexity of archiving emails. Mimecast eliminates the need for on-premises hardware or email archiving software, helping to significantly reduce the expense of email archiving.
Provide users with easier access to all of their email. Users can access email with tools they know well and work with familiar personal folder structures.
Enable users to access email on-the-go. With Mimecast, users can access any email they have ever sent or received on their mobile device.
Improve performance by removing the need to keep large volumes of email on email servers.
Simplify management with easy-to-use tools for archiving emails, including superior mailbox management capabilities.
Email Archiving FAQs
What is an email archiver?
Email archiving is a critical task for your IT team. Because email is the single most important repository of corporate memory, effective email archiving is the key to accessing the insight and knowledge contained within enormous volumes of enterprise email.
An email archiver solution is essentially a software tool or solution for archiving emails. It automates the process of archiving emails, making it easier to retain, search, and retrieve messages.
When considering an email archiving solution, organizations should look for one that:
Is highly secure, resilient, and provides a bottomless email archive
Provides encryption for all stored data
Stores data in multiple geographically dispersed data centers with triplicate copies for redundancy
Delivers rapid search capabilities with a quick search SLA
Offers complete email archive access logging
Provides comprehensive compliance, e-discovery and litigation support
Requires no additional on-premises hardware
Has a pricing structure based on the number of employees, rather than the volume of email or mailboxes
What are some email archiving best practices?
While each organization should work to clearly define their own email archiving needs and best practices, there are some universal features that email archiving solutions should offer. These solutions should:
Be highly secure and scalable
Cut the cost and complexity of managing email archives
Aggregate data across multiple platforms
Improve access
Accelerate searches
Simplify data recovery
Improve workflow efficiency
How are email archives and email backup different?
While email backup systems are primarily designed to deal with disaster recovery cases and store data only for a limited period, an email archiving system focuses on fully archiving emails and their attachments over a prolonged period of time, ensuring that the original version of a given message is stored, which cannot be corrupted.