Mimecast Trust Center
Data protection regulations in general are designed to protect the personal data of individuals and impose obligations on organizations that collect, process, and store such personal data. These obligations apply to both our customers and Mimecast. We take our obligations under these data protection regulations (such as GDPR, CCPA, POPIA and PIPEDA) governing the services we provide seriously.
We are always reviewing our products and services and make enhancements to help support our customers' data privacy compliance journey. We also commit ourselves to data protection through our Data Processing Agreement which is available to our customers. The pre-signed agreement is available here.
We're here to help. Contact us to find out how Mimecast products and services can assist you with your data privacy compliance efforts.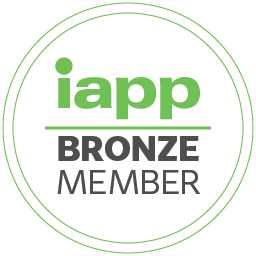 The International Association of Privacy Professionals
The International Association of Privacy Professionals (IAPP) is the largest and most comprehensive global information privacy community and resource, helping the Mimecast team develop and advance their careers and help our customers manage and protect their data.
Contact Mimecast Trust center
We're here to help guide you on your GDPR journey and answer any Mimecast related questions you may have. You can also visit our GDPR solutions page for more information.
Mimecast Privacy Questions - privacy@mimecast.com
To speak to our Data Protection Officer – DPO@mimecast.com
To raise a Subject Access Request please visit our dedicated online portal here.