Gaining Customer Trust During Digital Transformation
Brand loyalty can suffer when a business's digital transformation exposes consumers to greater cybersecurity risk. Protect your customers' safety and your company's brand.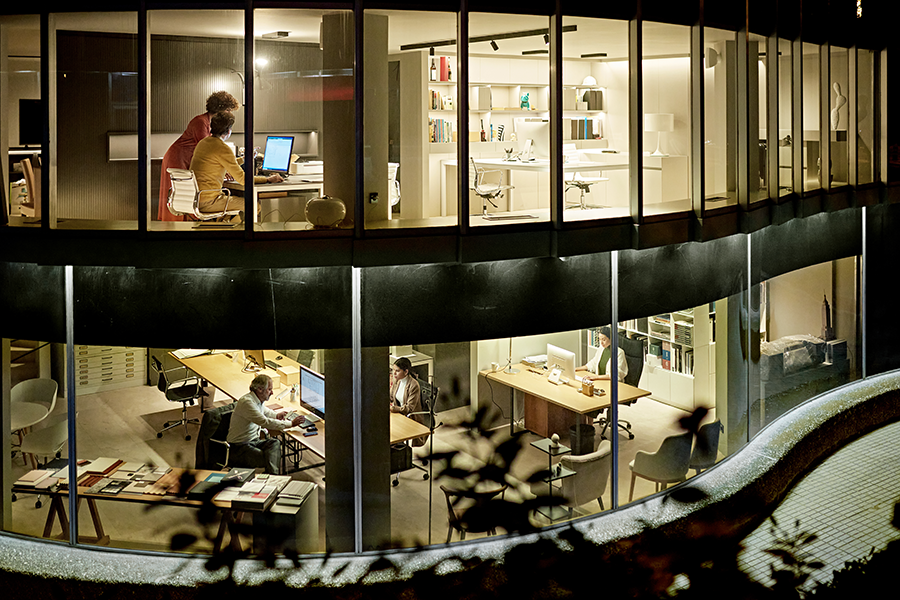 Key Points
The COVID-19 pandemic fast-forwarded many businesses' digital transformation plans.
But digital transformation can introduce risks such as online brand exploitation, hurting customers as well as your company's brand.
Successful transformations prioritize customer trust with rigorous brand safety measures.
Any company slow to embrace digital transformation likely changed its mind during the COVID-19 pandemic, in which global lockdowns proved that ecommerce and digital connectivity were required not only to thrive, but to survive.
But going digital also increases the threat of cybersecurity issues like online brand impersonation and phishing attacks, both of which exploit consumer trust for malicious purposes. So success depends on more than adopting new technologies. It also calls for brand safety strategies to ensure that consumers can trust all communications with your company, whether via email, a website or any other online touchpoint.
Building Trust with Customers
Great products, great advertising and great customer service aren't enough for businesses to flourish today. Companies must prove they'll act in the best interest of their customers and prospects. In fact, 95% of customers are more likely to be loyal to companies they trust, according to Salesforce's 2018 State of the Connected Customer report.[1] And its 2020 update found that 99% of customers believe companies need to improve their trustworthiness.[2]
No wonder customers are hesitant, considering the rising amount of data breaches, phishing attacks, brand exploitation attempts and other cybersecurity concerns. And digital distrust can result in "existential threats" that mar customer loyalty, sales and market value.[3] This means companies must proactively aim to safeguard customer trust by detecting and blocking cybersecurity threats, not to mention maintaining data privacy and regulatory compliance.
Consumers Expect Brands to Keep Them Safe
Customers need to trust that the branded content they're engaging with is legitimate and safe. That's hard to achieve in a digital environment. Not only must your company contend with malicious brand exploitation, but customers, employees and other stakeholders are not 100% confident in their own cyber hygiene and habits.
According to Mimecast's State of Email Security 2021 report, about 70% of security professionals believe employee behaviors, including careless web browsing and poor password hygiene, are putting their companies at risk. If companies lack confidence in their employees — who often undergo at least some degree of security awareness training — what does that say about consumer browsing habits at home? According to a global PwC survey:[4]
59% of consumers consider themselves "novices" at protecting their personal privacy.
Only 35% know the meaning of identity theft monitoring.
Just 27% understand the workings of multifactor authentication tools like hardware and software tokens.
Aware they lack cyber knowledge, consumers place the onus of responsibility on companies. Here's what they say:
86% of consumers say it's the business's responsibility to protect their data, in the PwC survey.
75% of European consumers say they expect brands to routinely ensure that their email, communications services and websites are safe to use, in Mimecast's State of Brand Protection 2021 report (SOBP).
Over half consider it the brand's responsibility to protect itself from fake websites or emails, according to the SOBP.
A Brand Safety Strategy Can Help Gain Customer Trust
Even though consumers think brands should be protecting them online, the PwC report makes it clear that they aren't asking for "perfection or big, sweeping fixes right away." Instead, they want transparency — for companies to prove they're trying their best and are on the customer's side. As explained in the SOBP, being transparent about issues like brand impersonation while providing advice that empowers customers to stay safe can help demonstrate that a brand is working in its customers' best interests.
Beyond upholding customers' data privacy and regulatory compliance, brands can help mitigate trust-dissolving issues like online brand impersonation and phishing attacks by implementing tried-and-true defense strategies that include both DMARC email authentication and third-party online brand protection solutions. DMARC can help stop bad actors from sending harmful emails that appear to come from a brand's legitimate domain. This can improve the trustworthiness of the legit emails brands send to customers and prospects. And third-party online brand protection solutions can minimize brand impersonation, keeping customers from landing on spoofed webpages.
The Bottom Line
Digital transformation promises significant business benefits, but also introduces new risks. Importantly, threats of online brand exploitation and phishing exacerbate the challenge of gaining and maintaining trust in a digital era. To succeed, your company should incorporate a brand safety strategy that mitigates brand impersonation attacks, protecting both your customers and your business.
[1] State of the Connected Customer 2018, Salesforce
[2] State of the Connected Customer 2020, Salesforce
[3] 2020 Global Marketing Trends, Deloitte
[4] "Four steps to gaining consumer trust in your tech," PwC
Subscribe to Cyber Resilience Insights for more articles like these

Get all the latest news and cybersecurity industry analysis delivered right to your inbox
Sign up successful
Thank you for signing up to receive updates from our blog
We will be in touch!