Archive & Data Protection
ROI Analysis: Streamlining E-discovery
Effective e-discovery software can eliminate 87% of a corporate legal department's e-discovery costs, according to Forrester Research.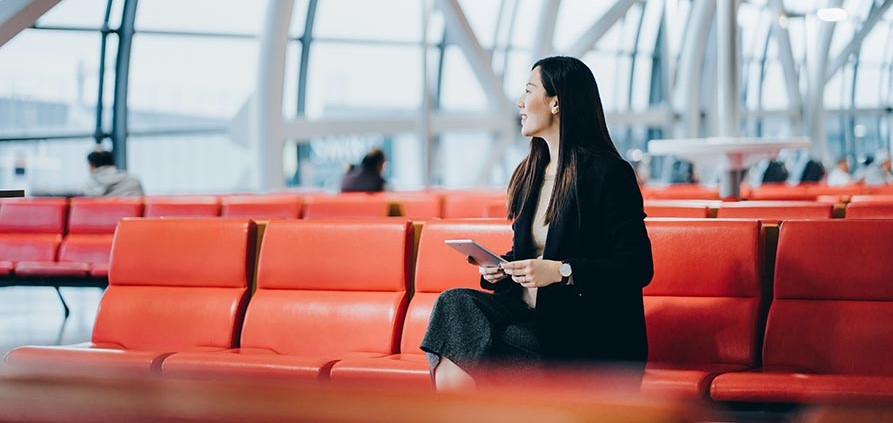 Key Points
E-discovery is one of the fastest-growing legal expenses for many companies.
The right e-discovery software can reduce the time it takes to research an e-discovery request from 100 hours to 8 hours, according to Forrester Research.
This could save a 12,000-employee company more than $700,000 in e-discovery costs over a three-year period.
Torrents of digital data, growing regulatory requirements and mounting workplace litigation have made e-discovery one of the fastest growing legal expenses for many companies, which is one of the reasons that a new report by Forrester Research is so compelling. The analyst firm finds that corporate legal departments can eliminate 87% of their e-discovery costs by deploying e-discovery software.
This article is part of a multipart blog series on the costs and benefits of five strategic choices surrounding cybersecurity and data archiving — from blocking and monitoring malicious emails to protecting against brand spoofing, checking employees' risky behavior, retiring on-premises archives and streamlining e-discovery. The series features findings commissioned from Forrester; the market research firm aggregated customer interview responses to model the ROI of a composite organization in these critical areas.
E-discovery Cost Growth Accelerates
Even before the COVID pandemic began, corporate counsels were swimming against a rising tide of legal and regulatory action. This is documented in the Norton Rose Fulbright 2019 Litigation Trends Annual Survey,[1] which found that:
At one out of every three companies, the volume of legal disputes is rising.
Regulators are intervening more often into corporate affairs. Their inquiries have become more specific and direct, and they are seeking more data than they did before.
Regulations companies face have become increasingly varied from jurisdiction to jurisdiction, adding a new layer of uncertainty.
More stringent laws, greater ingenuity by cybercriminals and the growing volume of data that needs to be protected has significantly increased most companies' exposure to cybersecurity and data protection risks.
But the onset of COVID has turned the surge of e-discovery demands into a full-scale flood. As the pandemic pushed many employees out of the office and into remote work locations, new data sources have proliferated. Sources of potentially relevant material for e-discovery now includes emails, chats, files, videos, phone calls, databases, web sites and virtually all electronic communications.
Moreover, employees working at home may no longer work exclusively with company-owned equipment, adding their personal laptops and smart phones into the mix. In terms of e-discovery, this makes collecting, preserving and reviewing their data all the more challenging. The Forrester report notes that it can involve gigabytes of data and hundreds of hours of labor to find and produce the relevant material.
Automation & Rethinking Information Management Drive E-discovery Costs Down
But software that automates e-discovery, combined with business process changes that rethink how an organization manages information, can dramatically cut the cost of e-discovery.
That's the appeal of Mimecast's e-discovery software, which automates the process and, according to Forrester, reduces the time needed to complete an e-discovery request from weeks — or even months — to a matter of days. "Mimecast allows legal teams and their email and security teammates to do e-discovery in-house in a streamlined and complete manner," the report states.
To back this up, the report quotes one of the customers interviewed by Forrester analysts: "[The solution] has saved me real money. I spent months on a case a couple of years ago putting gigabytes of emails on a hard drive and shipping it to external lawyers. Doing the same thing with the Mimecast tools would take us days now."
E-discovery Cost Savings Explained
Forrester's analysts conclude that if a company is involved in about 65 lawsuits a year, the Mimecast solution can save it more than $700,000 in e-discovery costs over a three-year period. This is based on the 12,000-employee composite company Forrester modeled based on analysts' customer interviews and the following assumptions:
Each e-discovery effort requires approximately 100 hours of internal security analyst time in the absence of the Mimecast solution.
That the company's security analysts each receive annual compensation and benefits totaling $104,000.
Drawing on the feedback they received from customers, the report authors determined that when the Mimecast e-discovery solution is deployed, the analyst time required per each e-discovery request falls to an average of eight hours, saving 92 hours of analyst time per request. This works out to a three-year total savings of $852,150. But adjusting for risks, including the number and complexity of the lawsuits and the pay rate for the security analysts, Forrester concludes that by investing in the software the composite company would actually save $706,390 over the three years.
The Bottom Line
The cost of e-discovery is soaring at many companies, given the growing number of lawsuits, increased regulatory scrutiny and COVID-era uncertainties that they face. But by streamlining the e-discovery process, automation can be an effective way to reduce these costs. Reviewing the financial impact of Mimecast's e-discovery software in particular, the analysts at Forrester Research concluded that a typical 12,000-employee company can eliminate 87% of a corporate legal department's e-discovery costs by drastically reducing the number of research hours required to complete an e-discovery request.
[1] "2019 Litigation Trends Annual Survey," Norton Rose Fulbright
Subscribe to Cyber Resilience Insights for more articles like these

Get all the latest news and cybersecurity industry analysis delivered right to your inbox
Sign up successful
Thank you for signing up to receive updates from our blog
We will be in touch!