Archive & Data Protection
Mimecast Cloud Archive Named Leader in 2020 Gartner EIA Magic Quadrant
For the sixth consecutive year, Mimecast cloud archive clinched a spot in Gartner's enterprise information archiving magic quadrant. Here's why we earned it and where we're going next.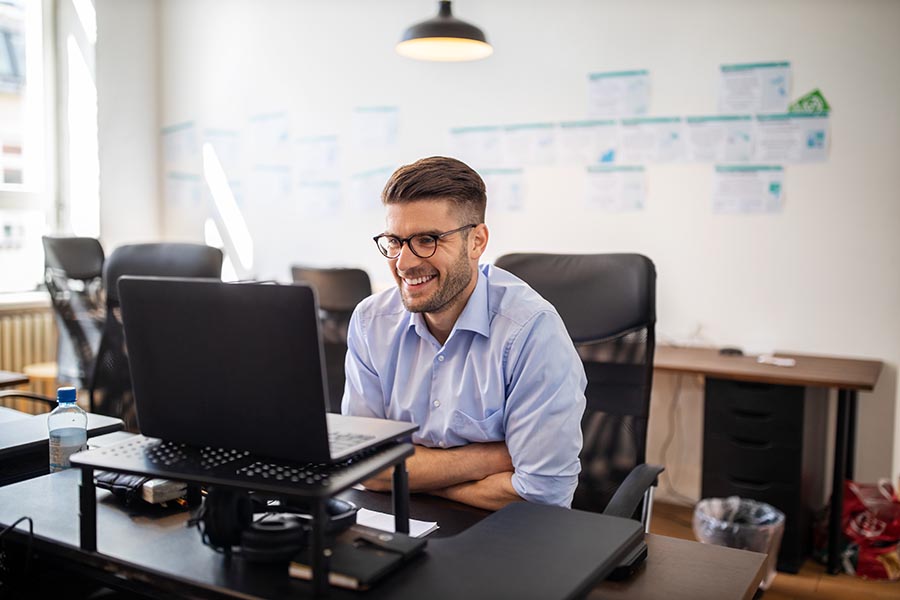 Cloud archiving is of growing importance, and organizations need solutions with scalability, flexibility and efficiency in order to be successful and meet regulatory and compliance requirements.
The prestigious Gartner 2020 Enterprise Information Archiving Magic Quadrant focuses on solutions that "manage corporate and regulatory compliance requirements, and e-discovery use cases" and assesses vendors' "ability to address current and future data-archiving requirements."
Based on these criteria, Mimecast remained a leader for the sixth year in a row. Gartner summarized Mimecast in the MQ with: "Mimecast is best-suited to regulatory compliance, supervision, e-discovery, end-user archiving, and data availability and recovery."
Mimecast's Cloud Archive's Strengths, According to Industry Experts
As usual, Gartner cited three strengths for each vendor in their evaluation. This year, Gartner listed the following as strengths for Mimecast Cloud Archive (MCA):
1. Cost
Data migration can be a damaging to an organization's wallet and productivity timeline. Gartner recognizes MCA's solution, Simply Migrate, as a top strength. With Mimecast Simply Migrate, we can control and reduce the two biggest variables in data migrations: time and cost. We eliminate drive shipping in many cases, can offer no charge migrations in some instances, and are working towards self-service migration options. This increases the time to value for Mimecast clients and their investment in us.
In Gartner's words: "Mimecast offers competitive pricing to migrate customer archives to their platform using in-house technology and services teams."
2. Case Management and Supervision Modules
Often times, the larger the company, the more vast and complex its data. Mimecast Cloud Archive is scalable and well-suited for large enterprises and highly regulated environments. However, litigation can strike organizations of any type, size and geography. Mimecast helps organizations react proactively to governance events like litigation, audits and investigations.
In Gartner's words: "Mimecast case management and supervision modules have improved its capabilities for supporting enterprise, highly regulated industries for compliance and e-discovery."
3. Data Recovery and End-User Availability
Other vendors offer backup and archiving solutions, but they are separate and not integrated. Data protection and recovery are unique for Mimecast in that they represent an integrated offering. Mimecast Sync and Recover is based on the Mimecast Cloud Archive and addresses a universal business challenge: data loss. As organizations increasingly move to environments like Office 365, they are learning that they still need additional backup. In fact, Microsoft itself recommends regularly backing up content and data on third-party services in the event of a disruption or outage.
In Gartner's Words: "Mimecast add-on features extends use cases to include Sync/Recover and continuity to improve IT data recovery and end-user availability."
Additionally, this year's MQ put a high premium on customer feedback provided in Gartner's Peer Insights. Customer experience, from onboarding to guidance, education and support, are such important qualities in digital transformation — often more important than archiving features themselves. It's something that we dedicate numerous resources and commitment to, and we consider it a strategic differentiator in an industry known for legacy providers not always doing what is best for customers. As always, we are grateful to our clients for their efforts and feedback.
What's Next for Cloud Archiving?
2020 has undoubtedly been challenging and has changed the way organizations work and collaborate, accelerating work from home and digital dependence. With an even greater importance on systems like email, instant messaging and collaboration platforms, governance and risk challenges have evolved to threaten these environments and hamper productivity. Regulatory requirements for privacy, a constant need for up time to support remote workers, and litigation requests for a variety of content types are trends we can expect to see growing in even greater importance in 2021 and beyond.
To remain an industry leader in Enterprise Information Archiving, a cloud archiving solution must adapt and respond to these challenges as they develop. As always, we're on the ball. In the coming months and throughout 2021, Mimecast has an exciting slate of improvements for the Mimecast Cloud Archive, including:
Native support for instant message archiving: IM is proliferating in enterprises today, and organizations in highly regulated industries must face this growing popularity head on in order to be prepared for increased regulation and compliance demands. Instant messages have become a vital component in enquiries or lawsuits — recall the LIBOR scandal that cast a spotlight on chats as significant evidence in legal data analysis. Microsoft Teams, Slack, Bloomberg Chat and Cisco Jabber are content types that Mimecast will be supporting in the very near future. These communications are frequently requested as a part of litigation and compliance supervision. Organizations require robust analytical tools that offer quick and concise insight into enterprise data — including IMs — if they want to stand a fighting chance. Therefore, Mimecast will be supporting e-discovery and supervision for instant messages through Case Review and Mimecast Supervision respectively.
Predictive coding: Because of the overwhelming volume of data — emails, IMs, collaboration content generated daily — organizations grapple with managing and responding to governance events in an efficient manner. Knowing what you have, where it's located and what its value is is at the core of a proactive response. With predictive coding, Mimecast Cloud Archive and applications like Case Review will be able to sort, classify and categorize content with machine learning, enhancing productivity and saving time, enabling users to better understand the merits of the case and respond accordingly.
Data Protection for Microsoft OneDrive: With the need for comprehensive data protection in Office 365, we will be extending our backup and recovery offering, Mimecast Sync and Recover, to include support for Microsoft OneDrive. OneDrive has become the most popular replacement for on-premise file storage — a 2018 Spiceworks survey found that 51% of organizations use OneDrive as their cloud storage/file sharing service, with an additional 10% planning to implement in the next two years. Organizations simply cannot afford data loss, whether accidental or malicious. Because our expanded offerings are based on the Mimecast Cloud Archive, administrators will have an integrated view and perspective on all archiving and data protection functions, with tight integration. Again, this results in greater productivity for its users.
Subscribe to Cyber Resilience Insights for more articles like these

Get all the latest news and cybersecurity industry analysis delivered right to your inbox
Sign up successful
Thank you for signing up to receive updates from our blog
We will be in touch!