Archive & Data Protection
Moving E-discovery to the Cloud
As the volume of digital documentation continues to grow, law firms are struggling to move their archives to the cloud.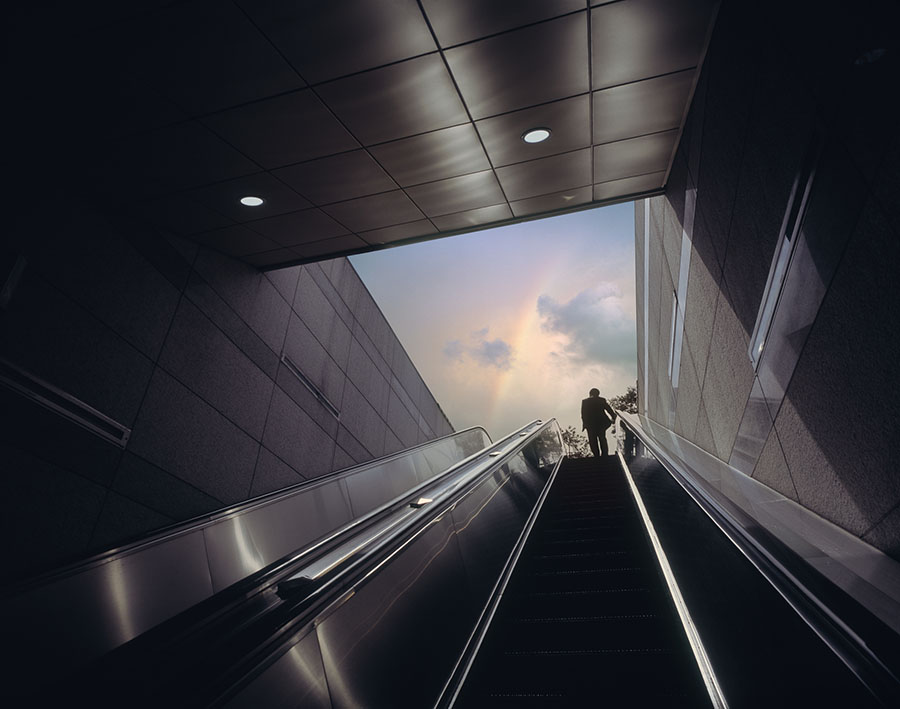 Key Points
The growth in e-discovery has left law firms with terabytes of digital documents that must be preserved.
Legal firms increasingly rely on the cloud to store those records, but cost and security are important considerations.
Also at issue are the disparate legacy systems, data formats and storage solutions that must be accommodated.
The legal profession is facing a digital document dump, as the swell in electronic records makes e-discovery an everyday task. You might think that moving archives to the cloud would help reduce storage costs and make the data more secure and accessible, but many law firms are still struggling with this migration.
The results of the American Bar Association's 2019 Legal Technology Survey[1] "show lawyers still moving much more cautiously to the cloud than the rest of the business world." The survey found cloud usage among legal firms has grown slightly, from 55% of firms in 2018 to 58% in 2019, but more than a third of firms has not made the migration to the cloud. When asked their reasons for not switching, half pointed to confidentiality and security concerns, 36% blamed it on loss of control, 35% attributed it to "unfamiliarity with the technology" and 19% cited the cost of switching.
Yet the ABA survey also found that legal firms want the anywhere-anytime access to e-discovery that the cloud affords and see other benefits, such as predictable monthly expenses and fewer demands on their internal IT.
Cost Is a Concern
Cloud migration can be costly, and this is clearly a concern for many firms. At a time when a hard drive with more than 10 terabytes of storage can be had for under $300, some law firms have trouble justifying the added expense of cleaning, validating and formatting their data for storage in the cloud. And those law firms that are making the switch are drawn to lower-priced consumer-grade services. The most widely-used, per the ABA study, are GoogleDocs (37% of respondents) and Apple's iCloud (27% of respondents).
"While cloud storage is nominally inexpensive on a per-unit basis, the work and costs attendant to the migration decision can add up," agrees John Davis, co-chair of the e-discovery & information management practice at the law firm Crowell & Moring in New York. "This may require a reexamination of the basis for the project."
If a firm's data is all in the same format, cloud migration can be very straightforward process, but that's rarely the case and going back just 10 years can yield a patchwork of file formats and operating systems. Organizations that are still using bespoke legacy systems are in for a labored process; if they are replacing their archives because they're becoming obsolete or the format is no longer supported, they may need to reconstruct the original environment to extract the data.
Also, actions to restore or transfer the data can be construed as "processing" the data, which opens up a rat's nest of data privacy and protection issues. Whether or not the data is subject to localization requirements that would bar a transfer across borders, or whether the data should be deleted to comply with GDPR data mitigation and right-to-forget requirements, for example.
Does a Firm Need to Migrate All of Its Data?
Limiting the quantity of data that's stored on the cloud is one way to reduce the expense. Rather than just stashing all their records away, Davis recommends that firms adopt a more selective approach. To keep their costs down, he says, a firm can opt to transfer only some of its data, retaining the rest on a secure hard drive. If the firm is not legally bound to keep the data and hasn't accessed it for an extended period of time, it can be safely deleted.
There are also costs associated with data hygiene, but automation is increasingly helpful here. Rather than paying an associate, data collection and first-pass tools can cull the files, reducing the number of documents that require human review.
Before choosing a service provider, Davis also suggests considering the type of cloud storage that would best suit the firm needs:
Public cloud storage is the least costly option and allows the firm to shed all responsibility for maintenance and upgrades. The technology will always be current and storage capacity can easily scale to meet the firm's demands. Public clouds are also highly reliable, thanks to inbuilt redundancies.
Private clouds are more secure and flexible. Their facilities are not shared and can be customized to meet the firm's requirements. They are also more expensive to build, run and maintain.
Hybrid clouds combine the features and offer some of the benefits of both. They offer security and flexibility that approximates a private cloud, but are less expensive to build and maintain, since they make use of some public cloud facilities. The latter can be expanded to meet a surge in demand, but the firm pays for the additional capacity only when it's needed.
Davis also notes that some cloud providers offer different pricing tiers based on the level of access and type of application support that's required.
A Shortage of Due Diligence
Another factor that can figure into the selection of a cloud service provider is the company's reputation. The ABA survey found that 94% of law firms felt this was "very" or "somewhat" important when choosing a provider. Yet ironically, only 23% of the firms polled bothered to evaluate their chosen provider's history, and only 17% sought out recommendations from other firms or reviews of the provider. "This area is definitely one in which lawyers can improve their due diligence efforts," the study concluded. 
Adds Davis, depending on its location and other requirements, "A firm may have a wide variety of options. To best assess the alternatives, it's often helpful to obtain proposals from a number of providers."
The Bottom Line
To keep up with the growth in e-discovery, law firms need the flexibility and storage capacity that cloud services offer. But to limit their costs and ensure a good fit, a firm should first determine what data it needs to store, how securely it needs to store it and how often it will need to retrieve it. Once the firm has a handle on these requirements, it should shop around for the cloud service provider that can best suit its needs.
[1] "ABA TECHREPORT," American Bar Association
Subscribe to Cyber Resilience Insights for more articles like these

Get all the latest news and cybersecurity industry analysis delivered right to your inbox
Sign up successful
Thank you for signing up to receive updates from our blog
We will be in touch!