Episode #8, Season 4 of Phishy Business: Cybermindz – Hope in a Burnt-Out Sector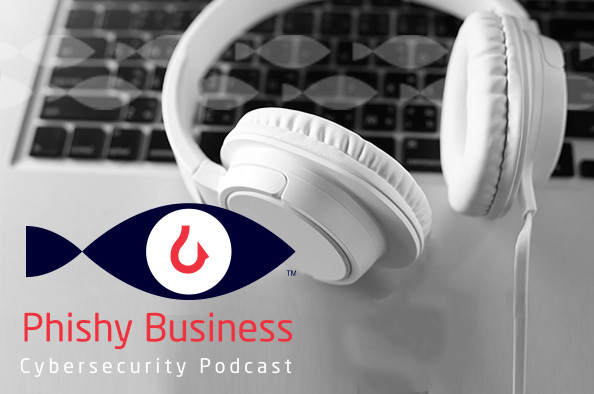 In this episode of Phishy Business, we honor and recognize the value of the work of those professionals who spend their days defending people and organizations from cyberattacks by taking a close look at one of the biggest problems the industry faces today: worker burnout and the associated mental health issues. Join us as we discuss how while many of us say we are simply "fine" when someone asks how we are, we may, in fact, actually be suffering silently from stress and burn out.
Our special guest is cybersecurity expert Peter Coroneos, Founder and Executive Chairman of Cybermindz.org, an organization that recognizes that many cybersecurity professionals are themselves under sustained and increasing stress and sets out to provide direct support to restore and rebuild emotional and cognitive health. Peter has worked in cybersecurity for a long time and was once head of the Internet Industry Association in Australia which gave him special and early insight into how cybersecurity workers can suffer from on-the-job stress. With cybersecurity professionals suffering more and more from stress and burnout, Peter is working to develop and deploy programs that are designed to help.
In 'Cybermindz – Hope in a Burnt-Out Sector', we discuss how: 
Stressed-out security teams make companies less secure.
Hope and reinvigoration through a proven relaxation protocol is the aim of Cybermindz. 
The brain is not designed for constant periods of stress.
The brain can't distinguish between a physical and psychological threat – and how in cybersecurity teams there is a constant sense of being under attack. 
In preliminary findings, CISOs are polling worse than frontline healthcare workers on their sense of efficacy and 'doing a good job'.
Through research, connecting the dots between cyber teams' mental health and an organization's cybersecurity posture is paramount to bring this issue to the forefront.
The huge skills gap is making it impossible to simply throw more resources at the problem.
It is a holistic issue, meaning that the skills gap needs to be filled and corporate culture needs to be improved before we see some improvement in CISO burnout.
About Phishy Business
Fed up with the same old cybersecurity stories? Come with us on a journey that explores the lesser-known side. Whether it's social engineering, taking criminals to court or the journalists hunting down hackers — our new podcast series, Phishy Business, looks for new ways to think about cybersecurity. Mimecast's very own Brian Pinnock and Alice Jeffery are joined by guests from a range of unique security specialisms. Each episode explores tales of risk, reward and just a dash of ridiculousness to learn how we can all improve in the fight to stay safe. For more tales of risk, reward and ridiculousness, subscribe to Phishy Business on iTunes, Spotify, Anchor or wherever you get your podcasts.