Security Awareness Training
Episode #4, Season 1 of Phishy Business: Recruiting Incredible Women in Cybersecurity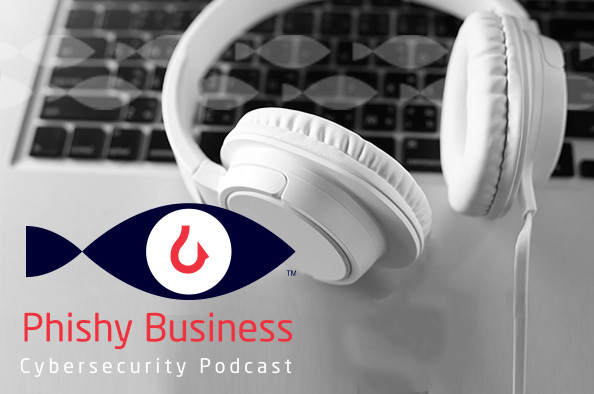 Cybersecurity's Gender Gap And How To Solve It
Picture a room full of one hundred IT specialists (or in today's world, a screen of one hundred IT specialists).
Going by the industry average, only 18 of those specialists would be female. And if we were looking at the C-suite, it would fall to just three.
When cybersecurity is facing a skills shortage, it's madness that the industry is failing to attract women.
Kerissa Varma, the Group CISO of Old Mutual Limited, and Clare Johnson, Partnerships and Outreach Manager for Digital and STEM and founder of the Women in Cyber Wales cluster, say it's time to do something about it.
In the fourth episode of Phishy Business,Recruiting Incredible Women in Cybersecurity, we discuss:
How Kerissa and Clare have overcome barriers — from bow ties in goodie bags to uncomfortable conversations
The surprising skills that can set you up for a career in cybersecurity
Ways to address unhelpful cybersecurity myths and mental blocks holding women back
How we can quickly open up our teams and grow the talent pool
Kerissa and Clare are clear that if you have one type of person in the room, you'll only get one view back — and that can be a major vulnerability in cybersecurity.
By looking for character, enthusiasm, and innate skills, we can expand our talent pool and recruit incredible women. And you can find out how in the full episode.