What Is an Email Blocklist? How to Check and Get Yourself Removed
Email blocklists are intended to thwart spam. But legitimate email marketers can find themselves blocked if they're not careful. What to do?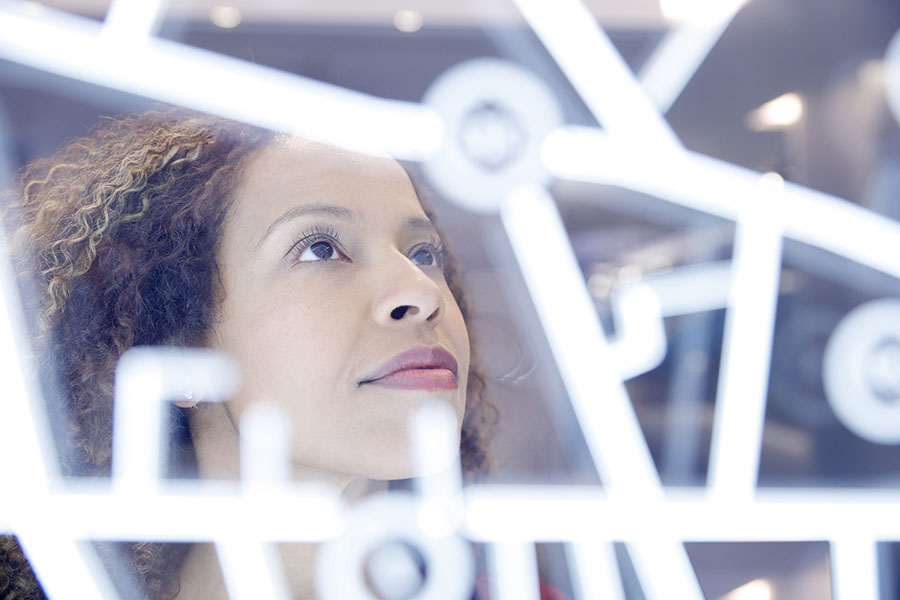 Key Points
Email blocklists provide a valuable service in blocking spam and malware.
But legitimate emails can sometimes look like spam, or spambots can ruin your IP reputation.
Here are tips for checking blocklists and delisting.
Companies and individuals are relying on email more than ever, with so many people working at home, learning at home and staying at home. Spam has become more of an issue. But when legitimate emails get bounced as spam because their sender has been "blocklisted," other problems arise. Some real-world, unintended consequences include undelivered school assignments, local tax documents lost in spam folders, a company cut off from its subsidiary, and legitimate newsletters and marketing emails trashed by the boatload.
The Problem with Email Blocklists
Email blocklists are used by ISPs, email service providers and other organizations as one of their most basic tools for filtering out spam and malware before reaching inboxes. Dozens of these lists are compiled and publicly posted by small organizations that specialize in tracking and "outing" spammers, and they provide an invaluable service. One of the leading blocklists, from the nonprofit Spamhaus, is said to protect over three billion mailboxes.[1]
The problem for companies, especially their marketing departments, is that their email marketing campaigns and newsletters sometimes fall short of industry standards or get corrupted by malware, landing their IP address or domain name on one or more blocklists. ISPs consult several of these lists, as do big corporations, to filter unwanted email. "Being listed on any reputable, widely used [blocklist] is likely to cause your email to be blocked not only by Comcast, but other ISPs as well," says Comcast Ffinity's "postmaster" website.[2]
Spamhaus describes the main difference between legitimate email and spam this way: "All email sent unsolicited and in bulk is spam." But it's not that simple, since ISPs have additional restrictions. For example, Comcast's list of dos and don'ts include adherence to technical standards and acceptable use policies, prompt execution of requests to unsubscribe, observation of sending limits, and maintenance of something the postmaster calls your "IP reputation." That is, "If Comcast, or another reputable organization repeatedly receives spam, spyware or other malicious attacks, phishing efforts or other deceptive emails from a certain IP address, Comcast is more likely to block future messages from that IP address."
Even if your email is delivered, it might end up in individuals' spam folders if it contains certain words. Constant Contact, often used by small businesses for email marketing, lists words and symbols like "free," "sex," "!!!" and "call now." Low open rates, spam complaints from users and duplicate emails are just a few of the many other "fatal errors" cited.[3]
Are You on an Email Blocklist?
Pity the poor marketing manager who is unaware she is on an email blocklist. Executing an email marketing campaign takes time and money. By one estimate, email marketing software ranges from $0 to $20 a month for a small business, and up to $900 a month for a large business.[4] Bigger but less quantifiable budget items include creative development, list management and analytics. Agencies are often called in to handle campaigns.
By most accounts, the return on investment of email marketing ranks among the highest of any digital marketing channel. But not if you're blocked from your customers' inboxes. And often, companies that end up on blocklists don't know it soon enough to avoid diminishing returns.
It's good to routinely monitor your email marketing dashboard for bounced mail. Error codes may indicate the reason for blocking and even show which blocklist you're on. Blocklist administrators will provide the status and reason your emails are blocked. Lookup tools are also available to scan multiple blocklists for you. Your email service provider may alert you before you even know you're blocklisted.
Getting and Staying Off Email Blocklists
Blocklist administrators, ISPs, email marketing companies and others provide extensive advice online about how legitimate marketing organizations can avoid getting listed on email blocklists — and how they can get off these lists.
Some of the top tips for staying off email blocklists include:
Familiarize yourself with the rules of engagement published by major blocklist administrators and ISPs.
Consult national regulation, such as the CAN-SPAM Act in the U.S.,[5] to avoid deceptive advertising and other email malpractices.
Don't buy or rent email addresses, since the standard for email marketing is for recipients to opt in.[6]
Stay away from the "spammy" language described above.
Check with your cybersecurity team for any spambot infections or other issues that could get you blocklisted.
Use the "spam checks" available in email marketing software before launching a campaign.
Analyze the email deliverability performance of your email marketing platform or service.[7]
If, despite taking these and other precautions, you end up on a blocklist, here are important steps to get off:
Contact the blocklist administrator directly. Delisting procedures are often available.[8]
Work with your email service provider, who might get you faster results.
Hire a specialized consultant.
Fix the problem that got you there in the first place. For instance, you might be asked by the blocklist administrator to resend permission requests to your marketing targets.
The Bottom Line
Email blocklists provide a valuable service in preventing spam and malware. But legitimate email marketers sometimes get listed, so that spam filters derail their campaigns. Inform yourself, follow best practices and monitor your email performance to stay off blocklists — and if all else fails, help is available to get you delisted.
[1] "About Spamhaus," Spamhaus
[2] "What Do I Need to Know to Avoid Blocks When Sending to Comcast?," Comcast Xfinity
[3] "Common Things That Trigger Spam Filters," Constant Contact
[4] "Adobe Campaign Pricing," ITQlick
[5] "CAN-SPAM Act: A Compliance Guide for Business," Federal Trade Commission
[6] "Marketing FAQs," Spamhaus
[7] "Email Deliverability: A Detailed Look at the Best-Performing Tools," Email Tool Tester
[8] "Blocklist Removal Center," Spamhaus
Subscribe to Cyber Resilience Insights for more articles like these

Get all the latest news and cybersecurity industry analysis delivered right to your inbox
Sign up successful
Thank you for signing up to receive updates from our blog
We will be in touch!