Nothing Ventured, Nothing Gained: Overcoming Gender Stereotypes in the Tech World
With a rising skills gap in technology, girls need more female role models to understand what's achievable and what's possible.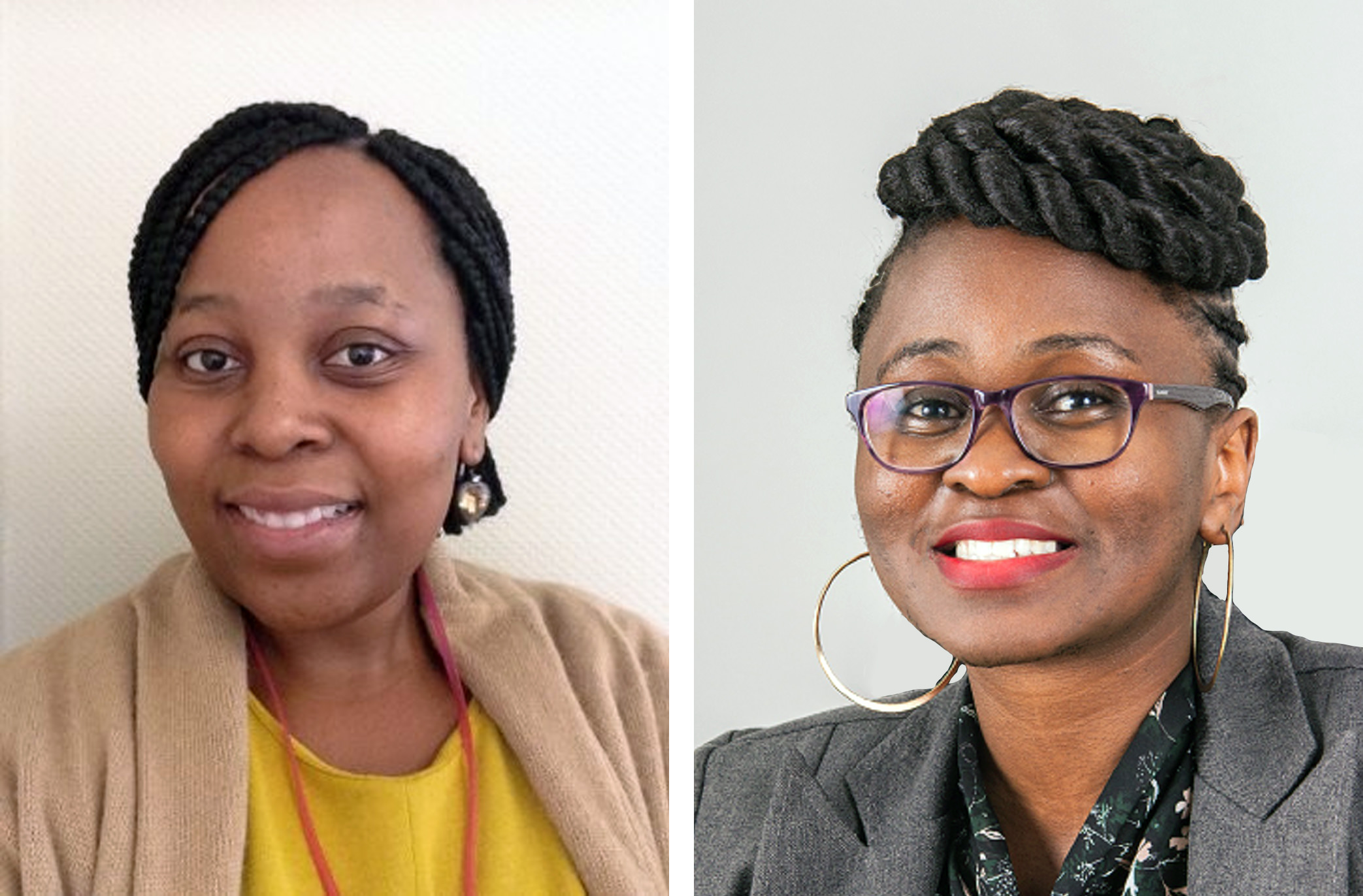 (Phindi Mazibuko, left, and Nomso Kana, right)
South Africa recently celebrated Women's Month and throughout August we acknowledged women doing incredible things in the technology space. Two such women are Nomso Kana and Siphindokuhle "Phindi" Mazibuko. Nomso is a nuclear scientist, business owner and mentor to young girls. Phindi is a manager at Mimecast and inspires men and women alike in our Johannesburg office.
Given the major skills shortage – especially in the security space – it's becoming crucial to inspire more young women to join Nomso and Phindi and enter careers in technology. Globally, there will be an estimated 3.5 million unfilled information security positions by 2022* and encouraging young women to work in this sector will go a long way to fill this gap.
Nomso and Phindi, like most girls today, didn't grow up wanting to work in technology. Nomso wanted to be a policewoman and Phindi a social worker: two careers centered on helping others and making a difference.
If you had asked either what a technology career looked like, both women would have pointed to men in blue overalls setting up home and office networks. They never associated technology with powerful women working to change lives or helping businesses solve their most pressing challenges. That's because neither were exposed to these types of role models from a young age. Yet, today, that's exactly what they are and now they're determined to get more girls interested in technology as a career.
Phindi and Nomso were both good at math and fascinated by science at school. The more they exposed themselves to technology and its life-changing potential, their ideas about their futures and their career paths started to change.
Today, Nomso owns Sun 'n Shield 84 Technologies, a broadband infrastructure start-up. Phindi leads a team of IT support engineers as Senior Service Delivery Manager at Mimecast. Although drastically different from what they thought they would be, both women are still living their passions of helping others, only now, they're empowered by technology.
When passion and purpose collide
Nomso owes her love of technology to the Star Wars franchise, which sparked her obsession with understanding how technology worked, and was a big reason why she studied computer science. She also majored in chemistry, which would eventually lead to her practising nuclear and medical biology science.
Passionate about connecting people and, more importantly, connecting Africa, she launched Sun 'n Shield 84 Technologies when her plans of becoming a network engineer didn't pan out. It would be the best thing she has ever done.
"We once connected a small rural community to the Internet," she says. "To see their faces when they could make video calls was priceless." She now devotes her free time to developing rural VSAT connectivity and hopes to one day work on the undersea cable project that will link Africa to the EU and Asia.
"Africa has many challenges and we need more diversity in the technology industry to help solve those challenges," says Nomso. "We need to educate girls in technology so that they can bring solutions to the table and be innovative in their approaches."
Get comfortable with being uncomfortable
For Phindi, independence, hard work and belief in herself and her abilities have been her biggest lessons in success.
She recalls her mother falling asleep on top of a pile of medical textbooks, as she juggled a nursing career, running a household and studying towards her master's degree in nursing. "It was important to my mom that my sister and I were independent and could look after ourselves, and she was the perfect role model," Phindi says.
This sense of independence instilled in childhood would serve her well at university and in her working career. "Learning was fast-paced and there were no parents or teachers around to make sure I went to lectures and did the work," she says. "It was completely up to me. I learned not to lose sight of my goals and the valuable skills of putting myself out there and seeing things through."
She took every opportunity to learn something new. Often, this meant stepping outside her comfort zone. "That's where growth happens," she says.
Phindi loved biology at school and thought that studying biomedicine at university would be a natural progression. But, after being introduced to a PC for the first time when she got to university, she soon realised that her true passion was in computer science.
"I was so fascinated by every aspect of it. I wanted to know how what I was typing was being processed and stored and how data was being retrieved from the Internet," Phindi says. And she's never looked back – although she still dreams of exploring how nanotechnology and AI can improve medical care.
Pay it forward
Nomso believes that an educated society will always thrive. She currently works with Taungana Africa, Technovation, and UN Women to expose girls to STEM (Science, Technology, Engineering and Math) careers and skills, and empowers them with the thinking they need to become tech entrepreneurs.
"It's important for me to pay it forward, helping to develop the next generation of scientists. What you give always comes back to you," says Nomso.
If there's one thing Phindi could tell young girls today, it's that they are enough. "We need to teach girls that STEM careers aren't only for boys," she says. "Girls are more than capable and we need their thinking and perspectives to help solve challenges in our communities.
"It takes hard work and hard lessons but, as long as they never lose faith in themselves, they can do anything. As teachers, parents and women in tech, we need to instill that sense of confidence in young girls so that we can attract much-needed diversity to the industry. Any young woman who enters a career in technology will be exposed to a world of opportunities."
Nomso's advice to girls who are interested in exploring science and technology is: "nothing ventured, nothing gained."
"Spark your curiosity by always asking how and why. Explore and find out where you fit in. Don't be scared to ask for help. Collaborate with others. And, most importantly, pay it forward and never stop learning."
* Center for Cyber Safety and Education 2018
Subscribe to Cyber Resilience Insights for more articles like these

Get all the latest news and cybersecurity industry analysis delivered right to your inbox
Sign up successful
Thank you for signing up to receive updates from our blog
We will be in touch!