Episode #5, Season 6 of Phishy Business Part 2: RSAC – CISO Trends and Thinking Differently About Tradeshows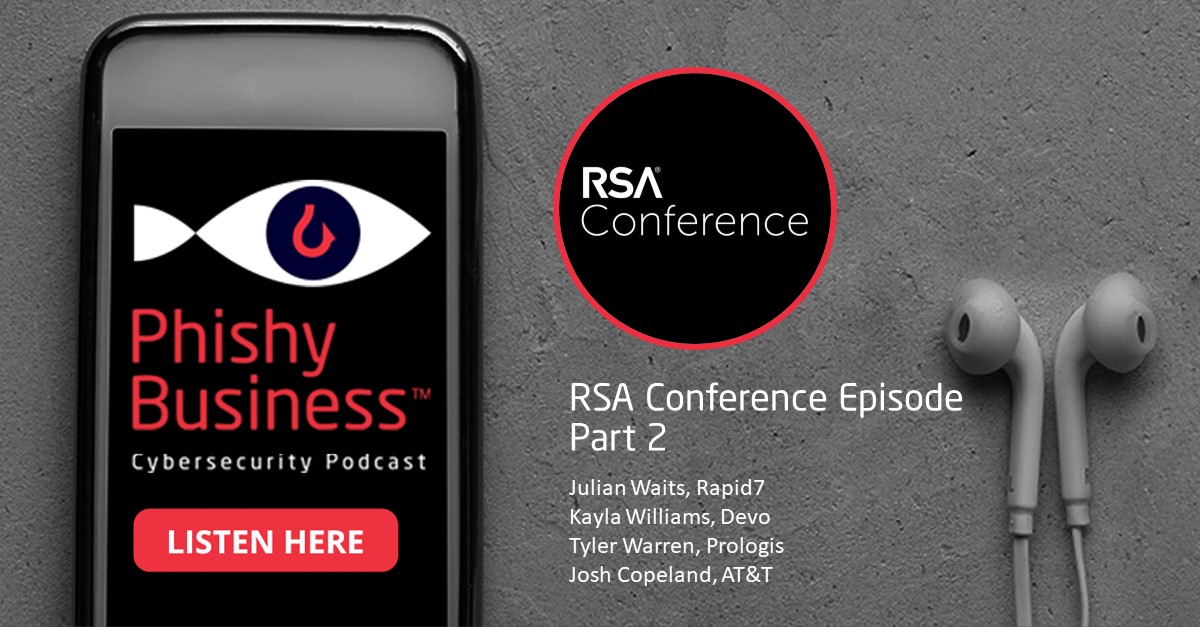 In part two of this special RSA episode Mimecast CMO, Norman Guadagno, interviews another four guests live from the conference show floor. We talk about how cybersecurity has changed over the years, bringing more diversity to the industry and how exactly one becomes a CISO.
Our guests for part two: Julian Waits, SVP business development at Rapid7 (:54 – 11:44), Kayla Williams, CISO at Devo (12:02 – 23:22), Tyler Warren, deputy CISO at Prologis (23:39 – 33:52) and Josh Copeland, cybersecurity director at AT&T (34:16 – 43:14).
In 'RSAC Part 2: CISO trends + thinking differently about tradeshows' we discuss:
'Cyversity' – and why cybersecurity needs to become more diverse
Becoming a CISO without a traditional IT background
Unpopular opinions at RSA
Why vendors should think about being distinctive at tradeshows
About Phishy Business 
Fed up with the same old cybersecurity stories? Come with us on a journey that explores the lesser-known side. Whether it's social engineering, taking criminals to court or the journalists hunting down hackers — our new podcast series, Phishy Business, looks for new ways to think about cybersecurity. Mimecast's very own Brian Pinnock and Alice Jeffery are joined by guests from a range of unique security specialisms. Each episode explores tales of risk, reward and just a dash of ridiculousness to learn how we can all improve in the fight to stay safe. For more tales of risk, reward and ridiculousness, subscribe to Phishy Business on iTunes, Spotify, Anchor or wherever you get your podcasts.