Episode #7, Season 5 of Phishy Business: Proud Hackers - Understading Criminal Minds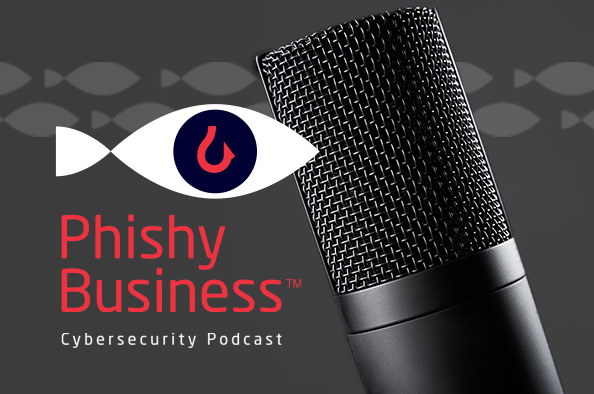 In this episode of Phishy Business, we talk about the psychology behind crime, particularly cybercrime and white-collar crime. We delve into the reasons why most cybercriminals are roaming free and don't get caught, yet deep down, really want to tell their story. 
Our special guest is Mark T. Hoffmann, a crime and intelligence analyst and business psychologist. Mark specializes in behavioral and cyber profiling and has conducted interviews with criminals, psychopaths, and hackers to understand their internal perspective. Mark is well-known for providing his expertise during international television and streaming appearances and numerous keynote speeches
Mark is sincerely interested in other people and wants to learn about them, which has led to a fascinating career. After obtaining his degree in business psychology, Mark quickly became interested in the dark side of business and crime which led to his role as a crime analyst, which naturally led him to an interest in cybercrime. 
IIn 'Proud Hackers: Understanding Criminal Minds', we discuss:
What a crime and intelligence analyst is and how Mark found himself focusing on cybercrime.
How Mark gets criminals to talk to him and provide a certain level of detail
A typical profile of a cybercriminal.
Why criminals get into cybercrime.
Why Mark doesn't like white, gray, and black hat categories.
The psychology of cyber awareness training. 
About Phishy Business 
Fed up with the same old cybersecurity stories? Come with us on a journey that explores the lesser-known side. Whether it's social engineering, taking criminals to court or the journalists hunting down hackers — our new podcast series, Phishy Business, looks for new ways to think about cybersecurity. Mimecast's very own Brian Pinnock and Alice Jeffery are joined by guests from a range of unique security specialisms. Each episode explores tales of risk, reward and just a dash of ridiculousness to learn how we can all improve in the fight to stay safe. For more tales of risk, reward and ridiculousness, subscribe to Phishy Business on iTunes, Spotify, Anchor or wherever you get your podcasts.