Security Awareness Training
Episode #6, Season 1 of Phishy Business: Curious Cases of Identity Theft with Maria Genova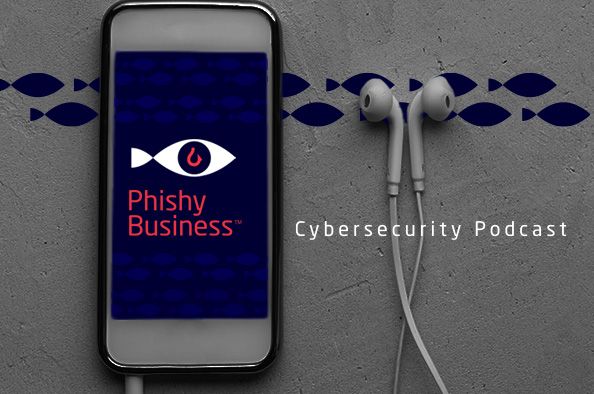 Did you know it's possible to be imprisoned on a database, but not in actual reality?
While the idea may seem strange, this is the case for thousands of people around the world, whether they know it or not.
With data breaches happening all the time, personal information is traded freely by unscrupulous forces on the dark web. It begs the question if anyone is truly safe from having their identity stolen.
So, what lessons can we learn from these instances of misfortune? And how can we protect ourselves?
Luckily, this week we have best-selling author and journalist Maria Genova here to help uncover some mysterious tales of identity theft. She is joined by Mimecast's Dr. Kiri Addison, our Head of Data Science for Threat Intelligence and Overwatch.
In the sixth episode of Phishy Business,Curious Cases of Identity Theft with Maria Genova, we discuss:
The inside track on Maria's bookLady and the H@cker, including the time she opened up her own data to a convicted cybercriminal
How easy it is to fall victim to ID thefts and steps to protect yourself
The future of cybercrime
The best password advice you will ever hear
About Phishy Business
Fed up with the same old cybersecurity stories? Come with us on a journey that explores the lesser known side.
Whether it's social engineering, taking criminals to court or the journalists hunting down hackers — our new podcast series, Phishy Business, looks for new ways to think about cybersecurity.
Mimecast's very own Brian Pinnock and Alice Jeffery are joined by guests from a range of unique security specialisms.
Each episode explores tales of risk, reward and just a dash of ridiculousness to learn how we can all improve in the fight to stay safe.
For more tales of risk, reward and ridiculousness, subscribe to Phishy Business on iTunes, Spotify, Anchor or wherever you get your podcasts.