Security Awareness Training
Episode #5, Season 1 of Phishy Business: Peeking Beyond the Forms at the Mysterious World of Marketing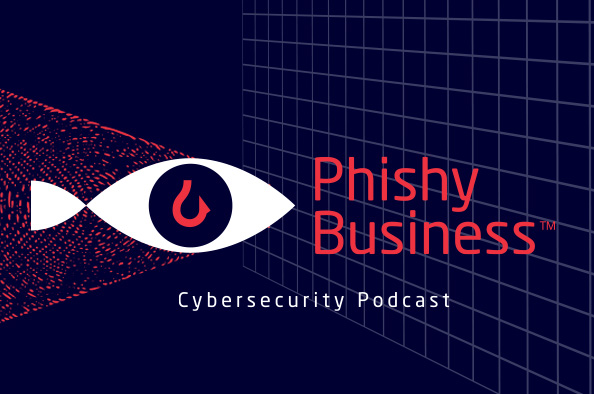 Cybersecurity And Marketing Teams Are Crossing Paths More Than Ever. Here's How They Can Work Together.
Cybercrime can be a very mysterious area. But for the uninitiated, the world of marketing can seem equally obscure.
It's easy to feel lost between complex marketing theories and incredibly sophisticated technology.
But the realms of cybersecurity and marketing are colliding ever more frequently, with the rise of brand exploitation and the growing role of data.
And of course, both are fundamentally about building trusted relationships.
It's time for us to peek beyond the forms, venturing beyond the safety of cybersecurity into the world of marketing.
And Latané Conant, Chief Market Officer at 6Sense, is the perfect guide.
In the fifth episode of Phishy Business,Peeking Beyond the Forms at the
Mysterious World of Marketing, we discuss:
Why great marketing is all about uniqueness
The rise of AI and ML in marketing — and picking out the signal from the noise
The threat of brand spoofing and sorting flattery from fraud
Why trusting your instincts is at the heart of any successful career
Latané fundamentally believes that no technology company is selling a service: "We're selling change."
That means we must start with building trust — and inspiration — by putting customers at the heart of everything we do.
About Phishy Business
Fed up of the same old cybersecurity stories? Come with us on a journey exploring the lesser known side.
Whether it's social engineering, taking criminals to court or the journalists hunting down hackers — our new podcast series, Phishy Business, looks for new ways to think about cybersecurity.
Mimecast's very own Brian Pinnock and Alice Jeffery are joined by guests from a range of unique security specialisms.
Each episode explores tales of risk, reward and just a dash of ridiculousness to learn how we can all improve in the fight to stay safe.
For more tales of risk, reward and ridiculousness, subscribe to Phishy Business on iTunes, Spotify, Anchor or wherever you get your podcasts.