Episode #2, Season 5 of Phishy Business: Why Security Professionals Should Consider Career Coaching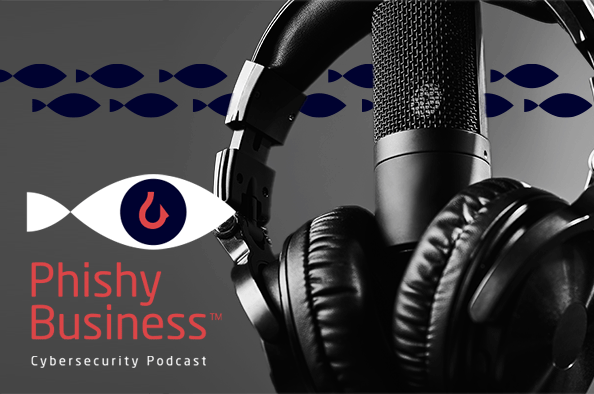 In this episode of Phishy Business, we discuss career coaching, looking at what it is, and how it can benefit all professionals, including those in the cybersecurity space. We delve into the differences between coaching and mentoring and discuss what to expect when working with a career coach.
Our special guests are executive coach and mentor Fiona Anderson, and Dr. Kiri Addison, Senior Product Manager at Mimecast. Fiona is a change catalyst who works with professionals from all sectors with a particular focus on culture change. Fiona loves working with people to help them become the best versions of themselves. Kiri is a senior product manager and all-around cybersecurity expert who recently won a Most Inspiring Women in Cyber award and worked with Fiona on her own career development.
In 'Understanding More About Career Coaching', we discuss:
The difference between coaching and mentoring
Recognizing that there may be career ceilings of our own making
How different personalities and even gender identity can lead to different perspectives
How the career coaching process works and key things to insist on, such as confidentiality
The importance of knowing your own values
What Kiri got out of the coaching process
Tips to combat stress and burnout, a major issue in the cybersecurity sector
About Phishy Business 
Fed up with the same old cybersecurity stories? Come with us on a journey that explores the lesser-known side. Whether it's social engineering, taking criminals to court or the journalists hunting down hackers — our new podcast series, Phishy Business, looks for new ways to think about cybersecurity. Mimecast's very own Brian Pinnock and Alice Jeffery are joined by guests from a range of unique security specialisms. Each episode explores tales of risk, reward and just a dash of ridiculousness to learn how we can all improve in the fight to stay safe. For more tales of risk, reward and ridiculousness, subscribe to Phishy Business on iTunes, Spotify, Anchor or wherever you get your podcasts.