Episode #2, Season 4 of Phishy Business: Shining a Light on Bots: The Good and the Bad
In this episode of Phishy Business, we take a look at bots. Listen in to learn more about what bots are, and what they do. Also, learn what can make them good…and what can make them bad. It would seem the answer lies within the intent of the person deploying them.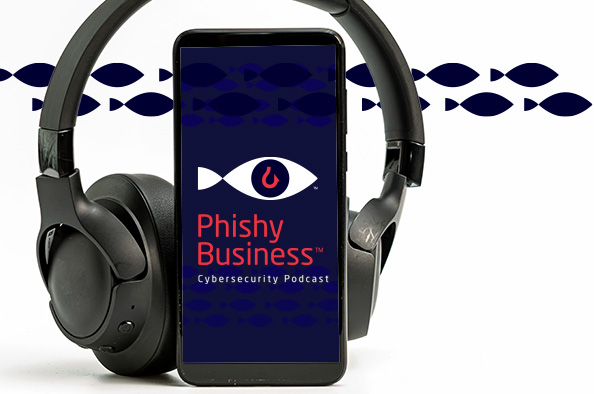 Our special guests are Cyril Noel-Tagoe, Principal Security Researcher at Netacea, and our own Dr. Kiri Addison, Senior Product Manager at Mimecast. Cyril works to understand automated attacks to discover their aim and how to stop them; Kiri is a senior product manager and all-around cybersecurity expert who has a good amount of experience discovering and combatting malicious bots.
In 'Shining a Light on Bots: The Good and the Bad', we discuss:
Some examples of good and bad bots, and how they can be used and misused.
How bad bots are responsible for as much as 3% of revenue loss.
That bots can be used in all kinds of cyberattacks, including phishing and DDoS attacks.
How bots can skew website metrics, which can falsify entire marketing campaigns.
That bots are also used to automate tasks for cybercriminals such as validating credentials.
The fact that Marketing and IT teams should work together to understand the problem of malicious bots and discover how to best combat them.
The ways bots can also be used defensively, against cyberattacks.
How the fact remains:  If the promises of a product or service sound too good to be true, they probably are.