Security Awareness Training
Episode #1, Season 2 of Phishy Business: The art of being a cyber smoke jumper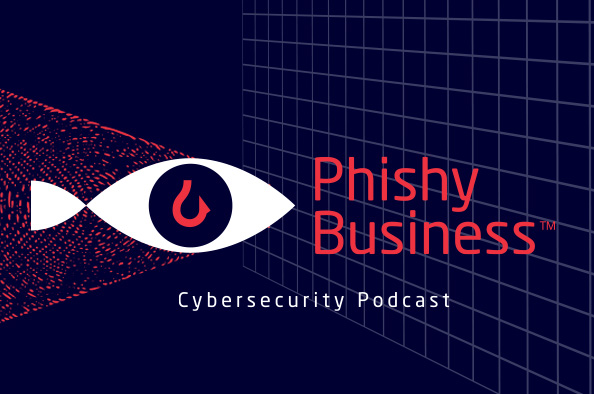 The art of being a cyber smoke jumper
To kick us off in style, we're speaking to Bryan Hurd, the founder of the US navy Naval Criminal Investigative Service (NCIS) Cyber Counterintelligence program and currently vice president at insurance company Stroz Friedberg, part of AON. We cover everything from terrorism, the ransomware threat, cyber insurance, crisis management as well as UFOs – for good measure.
In this episode of Phishy Business, 'The art of being a cyber smoke jumper, we discuss:
The role of company leadership when an incident occurs
The vital importance of 'black swan' event planning for corporations
How legislation, and data, might help fight the ransomware epidemic
How the cyber insurance industry needs to evolve
About Phishy Business
Fed up with the same old cybersecurity stories? Come with us on a journey that explores the lesser-known side. Whether it's social engineering, taking criminals to court or the journalists hunting down hackers — our new podcast series, Phishy Business, looks for new ways to think about cybersecurity. Mimecast's very own Brian Pinnock and Alice Jeffery are joined by guests from a range of unique security specialisms. Each episode explores tales of risk, reward and just a dash of ridiculousness to learn how we can all improve in the fight to stay safe. For more tales of risk, reward and ridiculousness, subscribe to Phishy Business on iTunes, Spotify, Anchor or wherever you get your podcasts.