Episode #5, Season 6 of Phishy Business Part 1: RSAC – ChatGPT Buzz and Much More from the Show Floor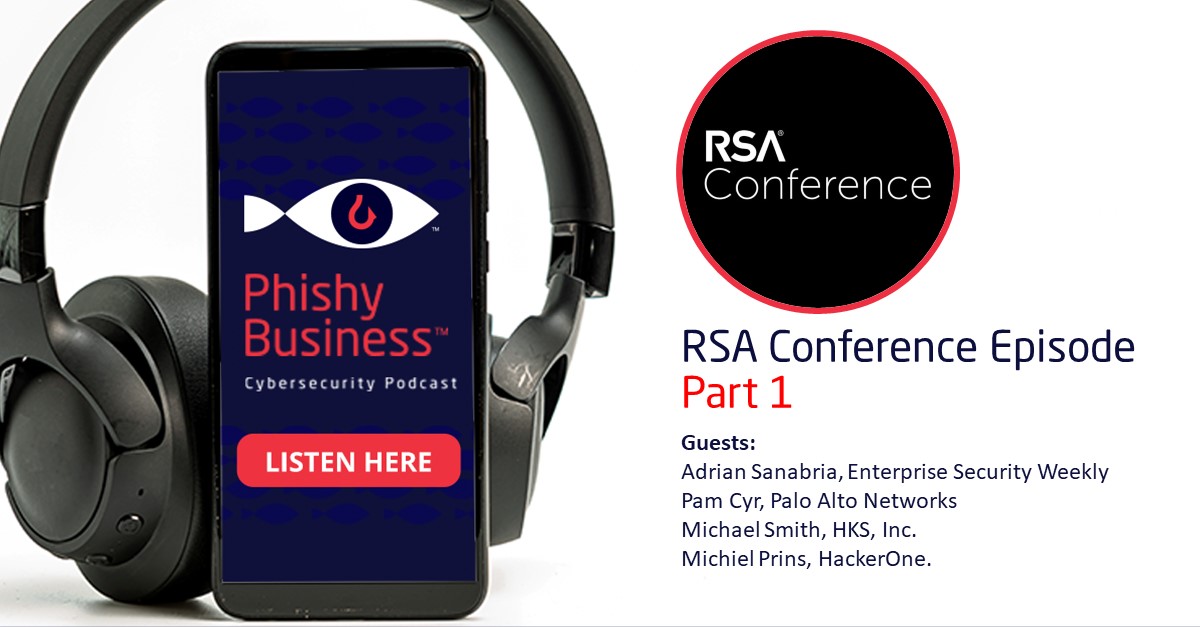 In this episode of Phishy Business, Mimecast CMO and guest host Norman Guadagno, chats to four different people at this year's RSA Conference in San Francisco. Our guests were interviewed in our very own podcast recording studio at the Mimecast booth. In part one of this two-part episode, we learn more about our guests' roles, their companies, and the cool things they're working on. We also discuss what was trending at this year's show and how the conference has evolved over the years. Did we mention ChatGPT? That was brought up once or twice too!
Our guests for part one: Adrian Sanabria, podcast host of Enterprise Security Weekly, (1:14 – 13:30) Pam Cyr, vice president of technical partnerships at Palo Alto Networks (14:00 – 25:23), Michael Smith, CISO at HKS, Inc. (25:41 – 38:35) and Michiel Prins, co-founder and head of professional services at HackerOne (39:17 – 51:27).
In 'ChatGPT buzz + much more from the RSAC show floor' we discuss:
The major trends from this year's conference
How ChatGPT is being used now – and what the future could hold
Technology partnerships and how they benefit organizations
Cybersecurity resources to learn more about security and coding
Why cybersecurity is a great field to go into
About Phishy Business 
Fed up with the same old cybersecurity stories? Come with us on a journey that explores the lesser-known side. Whether it's social engineering, taking criminals to court or the journalists hunting down hackers — our new podcast series, Phishy Business, looks for new ways to think about cybersecurity. Mimecast's very own Brian Pinnock and Alice Jeffery are joined by guests from a range of unique security specialisms. Each episode explores tales of risk, reward and just a dash of ridiculousness to learn how we can all improve in the fight to stay safe. For more tales of risk, reward and ridiculousness, subscribe to Phishy Business on iTunes, Spotify, Anchor or wherever you get your podcasts.