Frost Radar™: Email Security, 2022
Mimecast is a dominant player and a leader in the Email Security Market
Frost & Sullivan selected and plotted the top participants in its Frost Radar™ analysis and named Mimecast a leader in the Email Security Market.
Mimecast holds a strong position in the market and offers a fully integrated suite of proprietary cloud services. The company's integrated cloud suite focuses on email security, archiving, and continuity. Mimecast continues to emphasize the enhancement of cyber resilience for email and prioritizes various anti-phishing advancements. The introduction of new email security solutions in 2022 continued to elevate the company as an industry leader.
Download the report to read more.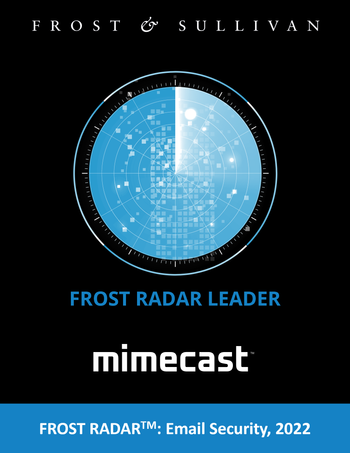 Download your Analyst Report now