What are encrypted messages?
An encrypted message employs an algorithm that converts information in a way that is unreadable to anyone who does not have an authorized tool to properly decrypt it.
Encrypted messages provide essential security to protect sensitive and confidential information transmitted via email.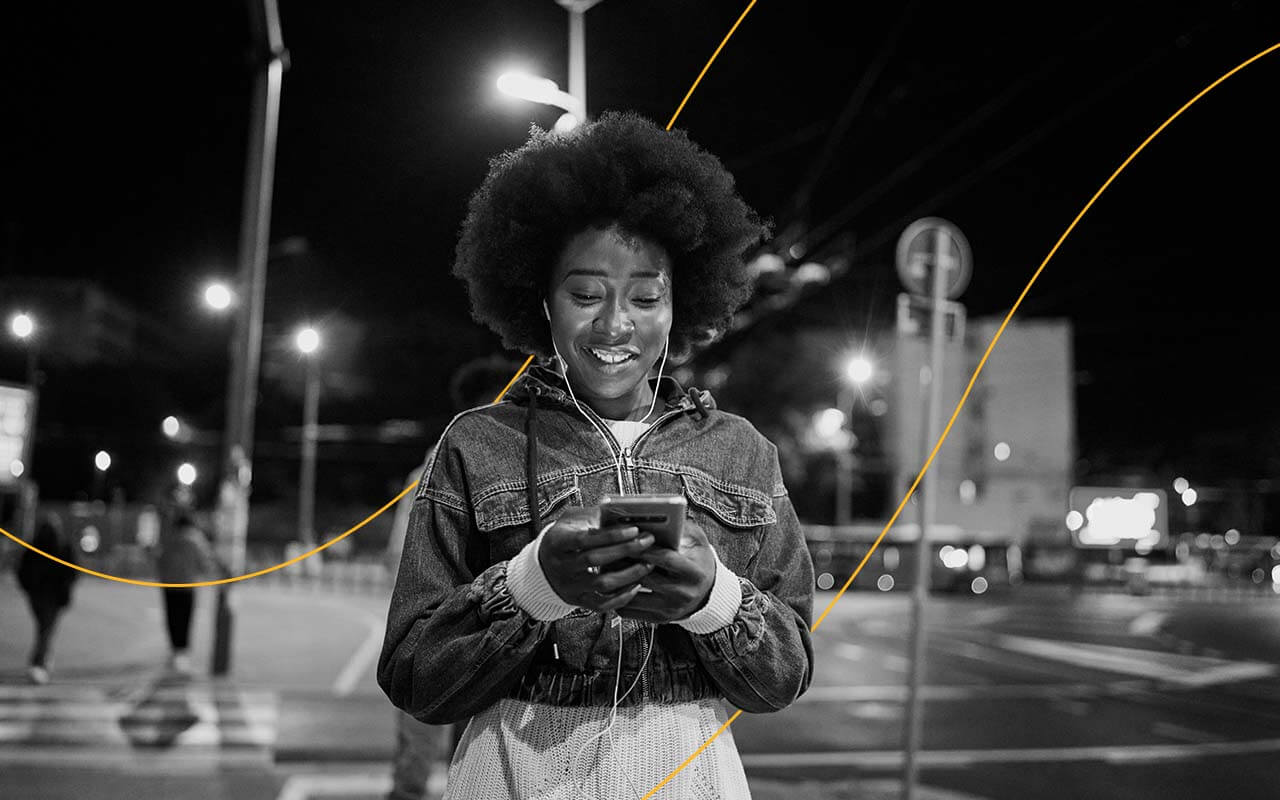 Best encrypted messaging systems and features
The best encrypted messaging systems are simple to use and highly intuitive for both the sender and the recipient, whether within or external to the organization, without knowing much about how encryption tools work. In addition, an encrypted messaging system should have:
A range of options to control message access and requirements
Malware scanning
A consistent user experience across devices and platforms
How does end-to-end encryption in messages work?
To encrypt a message, the user selects the encryption tool or option available when creating an email. When the user sends the email, the email and attachments are scanned for malware, checked against privacy and company policies, and then stored in an encrypted archive cloud location. A notification message is sent with instructions to the intended recipient to log into a secure portal to read and reply to the message.
Eliminate the complexity of encrypted messaging
Encrypted messaging provides essential security to protect sensitive and confidential information transmitted via email. From financial data to intellectual property and customer information to healthcare records, protecting email communications with encrypted messaging technology is critical to complying with a wide variety of regulatory frameworks.
But too often, data encryption software is overly complicated to use and comes with installation requirements that are simply too prohibitive. The result: messages that should be encrypted frequently aren't, placing the messages, the data they contain and the organization at risk.
Encrypted messaging with Mimecast
Mimecast Secure Messaging provides an encrypted messaging solution that is simple and intuitive for both the sender and recipient to use, while eliminating the administrative burden and IT overhead of traditional approaches. With Mimecast, a user can send secure email quickly and easily, without needing to have knowledge of encryption methods or encryption keys. Recipients outside the organization can easily receive or initiate secure messages. Flexible policies allow administrators to automatically enforce encrypted messaging for email containing specific content or sent to specific recipients.
Mimecast's encrypted messaging solution for sending secure emails provides:
Ease-of-use. Neither senders nor recipients need to install specific software, and no certificate or encryption key management is required.
Granular message controls include options to require a read receipt, enforce expiration dates on messages, prevent replying or printing, and rapidly revoking message access. Controls may be set by users or enacted based on policies set by administrators.
Security and compliance. Messages sent and received are scanned for malware and subjected to data leak prevention (DLP) and content control policies.
Consistent experience. The secure web portal can be customized with company name, colors and logo to ensure brand recognition, instil user confidence and provides a consistent experience on any recipient device.
How Mimecast's encrypted messaging solution works
To use Mimecast's encrypted email service, users simply create a new email in Outlook, Mimecast for Mac or within the Secure Messaging web portal. After composing the email, the user selects a Send Secure option before clicking Send as usual.
Mimecast then uploads the email and attachments securely to the Mimecast cloud, checks them for malware and scans them for compliance with content and DLP security policies, and stores them in a secure AES encrypted archive. The email's recipient receives a notification message with instructions about how to log on to the Secure Messaging portal. Once logged on, the recipient can read and reply to secure messages or compose a new email with encrypted messaging.
Learn more about encrypted messaging with Mimecast, and about email encryption for Office 365.
Encrypted messaging FAQs
Are encrypted messages safe?
Encrypted messages are safer than non-encrypted messages. However, there is no such thing as "perfectly safe." Message encryption is much safer when backed by user awareness training and vigilant email security practices in addition to encryption.
Why use encrypted messaging services?
Encrypted messaging protects your organization from cybercriminals and other malicious hackers seeking payment information, personal information, intellectual property, contractual details, and other data not intended for public disclosure. Email is the primary hacking target for these bad actors. Data breaches not only cost money and time, they also can tarnish your brand reputation.