What to Consider Before Choosing the Right SIEM Tool 
Security Incident and Event Management (SIEM) tools are essential for protecting your organization's data. Here's a SIEM solutions guide on choosing the right one.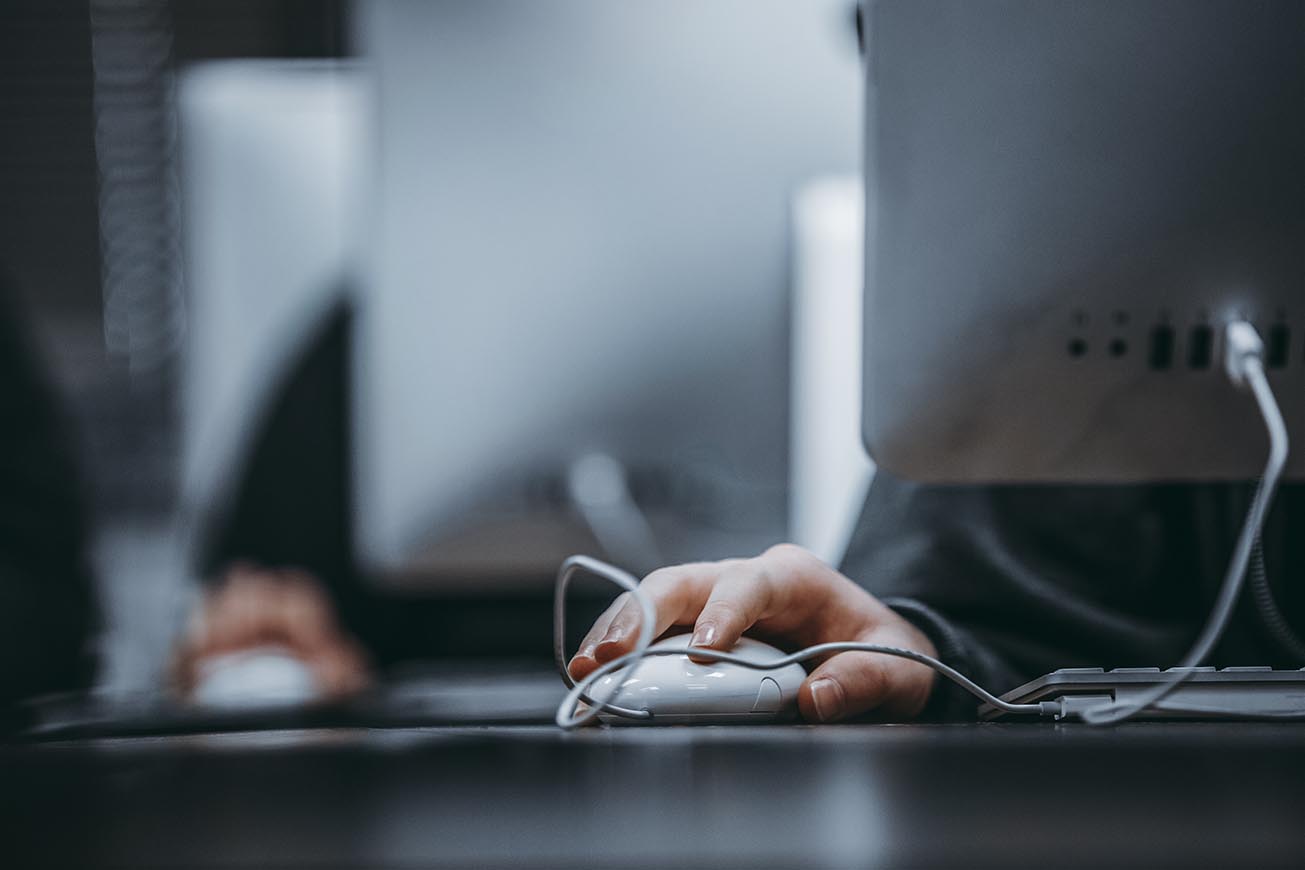 Key Points
SIEM tools enable advanced cyberthreat detection, highlighting potential threats and vulnerabilities, real-time event monitoring, and security data logging for compliance.
SIEM solutions consolidate SOC tasks and provide a broad range of benefits.
SIEM tools that allow you to generate accessible logs and comprehensive reports on demand can help your organization review and preempt threats and attacks.
Security Information and Event Management (SIEM) tools play an integral part in the Security Operations Center (SOC) systems of many organizations, functioning at its most basic level to collect log data and collate it into a single, centralized platform. These SIEM tools enable advanced cyberthreat detection, highlighting potential threats and vulnerabilities, real-time event monitoring, and security data logging for compliance. 
Let's explore how SIEM tools work, the benefits for your organization, and a few points you should consider when choosing the right SIEM tools for your cybersecurity needs. 
What is a SIEM tool and its benefits? 
A SIEM tool is essentially a combination of Security Information Management (SIM) and Security Event Management (SEM) tools, bringing together the capabilities of both into a centralized platform that ensures greater visibility of behavior across an entire network or networks. 
SIEM solutions have advanced rapidly over the years, combining the two previously separate tools, SIM and SEM, to streamline log management and provide a more comprehensive approach to cybersecurity. 
While a SIM tool will collect and analyze data for reporting, a SEM tool works more proactively by identifying and alerting SOC teams to threats. Together, they work to gather data for compliance and allow teams to respond to real-time threats, or potential threats, quickly and effectively. 
Today, the bundled SIM and SEM tools form SIEM tools, usually in the form of a single software or server platform for administrators to monitor and collate data, and review alerts. Put simply, SIEM solutions consolidate SOC tasks and provide a broad range of benefits that include: 
Centralized Dashboards
Comprehensive Correlation Engines
Advanced Forensic Tools
Easy Log Compatibility
Simple Scalability
Fast Incident Response
High-Level Threat Intelligence
Advanced Machine Learning
Factors to consider when choosing a SIEM tool 
Since there is a broad range of SIEM software available, it is vital to evaluate the quality of each and ensure your SOC team is comfortable working with these platforms. Advanced SIEM platforms will likely include all the benefits mentioned above, however, not all SIEM platforms are created equal. Here are some factors to consider when choosing the best SIEM tools for your organization.   
Dashboard 
Your SIEM dashboard should be intuitive and customizable to your requirements, allowing your SOC team to aggregate and collate data from all network devices easily and in real-time, ensuring there are no "blind spots" in your network. In addition, with the use of predetermined security analyses and ad-hoc widgets, your team can track the state of security across the entire network at any given time while also allowing the simple visualization of infrastructure using graphs and tables. 
Correlation 
The sheer amount of data gathered by SIEM platforms poses a problem for security teams since analyzing all that data is a mammoth task, particularly when the tool needs to scan all devices and logs continually. While all SIEM solutions will include some level of correlation, not all will be able to handle every SIEM use case and rule.   
Most advanced SIEM solutions look for multidimensional lists management capabilities to manage your chosen use cases and rules, actively identify "unknowns," and flag these to your analysts for review.   
Forensics 
Forensic capabilities are among the most vital components of any cybersecurity approach, allowing your team to detect suspicious or threatening events in real time. In addition, advanced forensics can help provide digital evidence in court when an incident requires legal review while also allowing you to meet compliance audits within a reasonable timeframe. 
Top-of-the-line SIEM tools will deliver easy aggregation of this data from your centralized dashboard with the most advanced tools, including live search capabilities that allow identification and log collation under the current average of 197 days. 
Log Compatibility 
A huge advantage of SIEM platforms is that they can use both your pre-defined rules to parse data and the data you feed back into the system yourself, which means more accurate results and alerts for your team.   
Most SIEM products currently available will support a broad range of log formats, but it's crucial for you to check that your chosen product supports the log type you use. Alternatively, an API can help you build a custom log parser that may fit the bill. 
Scaling 
If you've begun to narrow down your potential list of SIEM tools using the criteria above, it's also worth exploring the scalability options and associated costs. As your company grows, you will likely need more support with the capability to deal with ever-growing amounts of data.   
Speed and performance may also play a part in your decision, and since SIEM products are resource intensive, the tools you choose should be able to run efficiently on your existing infrastructure even as you scale. 
Incident Response 
Automated incident response algorithms are a key component of SIEM software, allowing instant responses to suspicious activities or attacks. Your chosen SIEM tool should include active response actions that Block IPs, disable networking, logoff users, and kill processes at the bare minimum. 
Threat Intelligence 
The fast-paced world of cybersecurity means that threats and vectors of attack are constantly on the move. Advanced threat intelligence from SIEM platforms can help you combat this by providing information on dangerous IP addresses, files, and processes, and by highlighting vulnerabilities in your networks. 
The best SIEM tools will combine a broad range of intelligence feeds to create alerts for your security team. The benefits of advanced threat intelligence tools are that they can also reduce false positives, search out hidden threats, and prioritize the most pressing issues. 
Machine Learning 
Machine learning and SIEM platforms work hand-in-hand to help facilitate security analytics and reduce the effort and time spent on routine and sophisticated tasks. Machine learning can also make decisions based on incoming data, change its behavior, and resolve issues accordingly when implemented effectively.   
Each SIEM solution may have a range of machine learning models to choose from, so understanding which will directly benefit your existing protocols is a great way to find the best SIEM tool for your organization.   
Tips for getting the most out of your SIEM tool 
Your SIEM system can only be as good as the people behind it. Your security team will be responsible for the mammoth task of running all nodes connected to the network/s and covering all potential threat vectors. 
Using your SIEM platform as a window to your data center is key to making the most of its capabilities. The holistic view of event data across the entire network allows easier troubleshooting of issues no matter where the hardware is physically.   
SIEM systems that can pre-filter data and reduce the load on the master database are also essential. Ensuring pre-organized storage of critical data allows applications to perform optimally.   
Regularly updating your SIEM platform to ensure its capabilities match the latest threats is also critical. Any specific tool that doesn't aggregate data well or support ever-growing hybrid environments may require an upgrade. Additionally, any element focusing purely on one type of security measure requires integration with a more comprehensive SIEM ecosystem for longevity.   
Finally, deciding between in-house and cloud-based SIEM software can significantly affect factors such as scalability and upgradeability in relation to cost. Both have advantages and disadvantages, often directly related to your organization's size. You should carefully weigh these factors to get the most out of your SIEM tools.   
Final Words: SIEM Tools 
As cyberthreats and attacks continue to grow in frequency and voracity, it is clear that SIEM is a fundamental piece of the cybersecurity puzzle. SIEM tools that allow you to generate accessible logs and comprehensive reports on demand can help your organization review and preempt threats and attacks. This functionality, alongside ever-advancing machine learning capabilities, means that a SIEM platform should be integral to any organization's cybersecurity defense plan.
Subscribe to Cyber Resilience Insights for more articles like these

Get all the latest news and cybersecurity industry analysis delivered right to your inbox
Sign up successful
Thank you for signing up to receive updates from our blog
We will be in touch!