Bewustwordingstraining voor beveiliging
Phishy Business - Aflevering #4: Werven van ongelooflijke vrouwen in Cybersecurity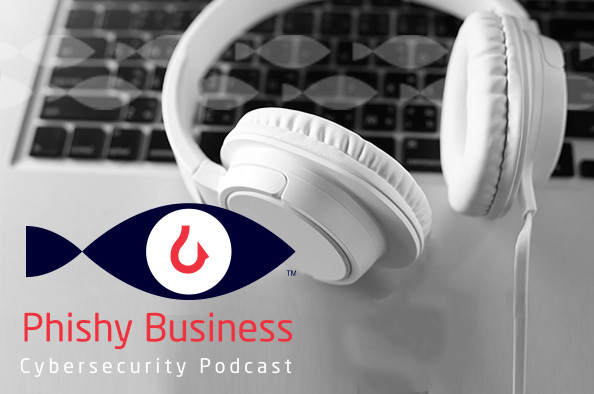 De genderkloof in cyberbeveiliging en hoe die op te lossen
Stelt u zich een kamer voor vol met honderd IT-specialisten (of in de wereld van vandaag, een scherm met honderd IT-specialisten).
Afgaande op het gemiddelde in de sector, zouden slechts 18 van die specialisten vrouwen zijn. En als we naar de C-suite zouden kijken, zou dat aantal dalen tot slechts drie.
Wanneer cyberbeveiliging te kampen heeft met een tekort aan vaardigheden, is het waanzin dat de sector er niet in slaagt vrouwen aan te trekken.
Kerissa Varma, Group CISO van Old Mutual Limited, en Clare Johnson, Partnerships and Outreach Manager voor Digital and STEM en oprichtster van het Women in Cyber Wales cluster, zeggen dat het tijd is om daar iets aan te doen.
In de vierde aflevering van Phishy Business,Recruiting Incredible Women in Cybersecurity, bespreken we:
Hoe Kerissa en Clare barrières overwonnen - van vlinderdasjes in goodiebags tot ongemakkelijke gesprekken
De verrassende vaardigheden die je kunnen klaarstomen voor een carrière in cyberbeveiliging
Manieren om niet-helpende mythes over cyberbeveiliging en mentale blokkades die vrouwen tegenhouden, aan te pakken
Hoe we onze teams snel kunnen openstellen en de talentenpool kunnen laten groeien
Kerissa en Clare zijn er duidelijk over dat als je maar één type persoon in de kamer hebt, je maar één beeld terugkrijgt - en dat kan een grote kwetsbaarheid zijn in cyberbeveiliging.
Door te zoeken naar karakter, enthousiasme en aangeboren vaardigheden, kunnen we onze talentenpool uitbreiden en ongelooflijke vrouwen aanwerven. En in de volledige aflevering kunt u zien hoe.