How Financials Firms Control Compliance Costs
Is your firm ready to face today's business and regulatory needs?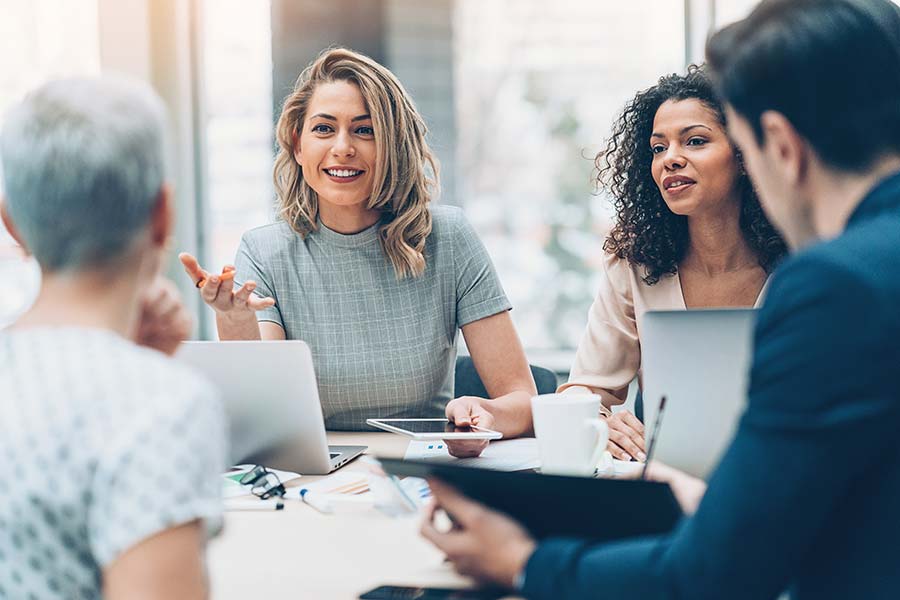 Financial services firms face some of the world's toughest regulatory pressures. And yet, most compliance programs have not scaled with the needs of the business or evolving regulations.
Firms are saddled with legacy cyber resilience solutions, cumbersome workflows and limited insights into data. All this makes audit readiness a grueling and thankless job for compliance teams. On top of that, controlling ever-soaring compliance costs is becoming increasingly untenable.
Whether it's the operational resource drain and time spent on audit requests or in fines paid for compliance failures, your firm is likely spending too much on compliance. Remarkably, financial services executives expect to spend 5% of annual company revenue on compliance by 2023[1]. This number is staggering, but it makes it easy to see why over half of our customers achieve an ROI on investments into automating their compliance strategy within 12 to 18 months[2].
Your compliance needs, our focus
At Mimecast, we're guiding our financial services customers to optimize their email compliance processes proactively with the right technology.
A recent survey with TechValidate shows that this is leading to greater control over audit-readiness and a firmer bottom line.
Our customers are controlling email compliance costs with technology that will:
Streamline Productivity
Your compliance teams and reviewers don't need to work harder; they need to work smarter. Since deploying Mimecast Cloud Archive, 100% of surveyed Financial Services firms have saved 20+ man-hours per month[3]. They're doing this by enabling self-service access to end-users and legal/compliance teams, keeping the IT burden low. That's an hour a day! Just think what more strategic tasks could get checked off the list with that extra time. One hundred percent of financial services firms see an improvement in workforce productivity[4]. One. Hundred. Percent. This is rock-solid validation that means greater compliance confidence, with more control and fewer resources.
Customize Compliance
Your compliance strategy should be flexible and optimized to meet the needs of your business—not something that forces you to work around its limitations. With so many regulatory requirements to keep a pulse on, financial firms are vulnerable to risk, fines and brand exposure.
According to the survey, the regulations that matter most to financial services firms are GDPR/California Consumer Privacy Act, FINRA and SOX. Mimecast helps our customers meet these challenges with custom workflows, chain-of-custody reporting, new supervision features and modern e-discovery. With this technology, our customers say the top three challenges[5] we're helping to solve are:
Improve management efficiencies
Automate retention for compliance
Better access to information
Control Audit-Readiness 
Regulatory authorities have taken a zero-tolerance approach to poor compliance practices. Failing to comply has cost some of the world's most renowned banks hefty fines and tainted their brand. A controlled and proactive approach to audit readiness means you are ready to respond to regulators' audit requests at a moment's notice. Armed with this information, your business can stand up to the toughest regulatory scrutiny.
At Mimecast, we're proud of the way our customers are staying in control of their fate. Notably, 96% of financial services firms are likely to recommend Mimecast. This means instead of feeling defeated and locked into solutions that aren't working, our customers are feeling empowered and willing to bet their reputations on us. We take this seriously and think this a strong indication of our commitment to building the most innovative technology to solve the world's most complex regulatory challenges.
We invite you to become a part of our story and learn more with our infographic here.  
[1] Duff and Phelps
[2] TechValidate Mimecast Cloud Archive Customer Survey, December 2018
[3] TechValidate Mimecast Cloud Archive Customer Survey, December 2018
[4] TechValidate Mimecast Cloud Archive Customer Survey, December 2018
[5] TechValidate Mimecast Cloud Archive Customer Survey, December 2018
Subscribe to Cyber Resilience Insights for more articles like these

Get all the latest news and cybersecurity industry analysis delivered right to your inbox
Sign up successful
Thank you for signing up to receive updates from our blog
We will be in touch!