Email Security Resilience
What is Cybersecurity Analytics?   
Go beyond conventional cybersecurity management and testing singular events to address threats immediately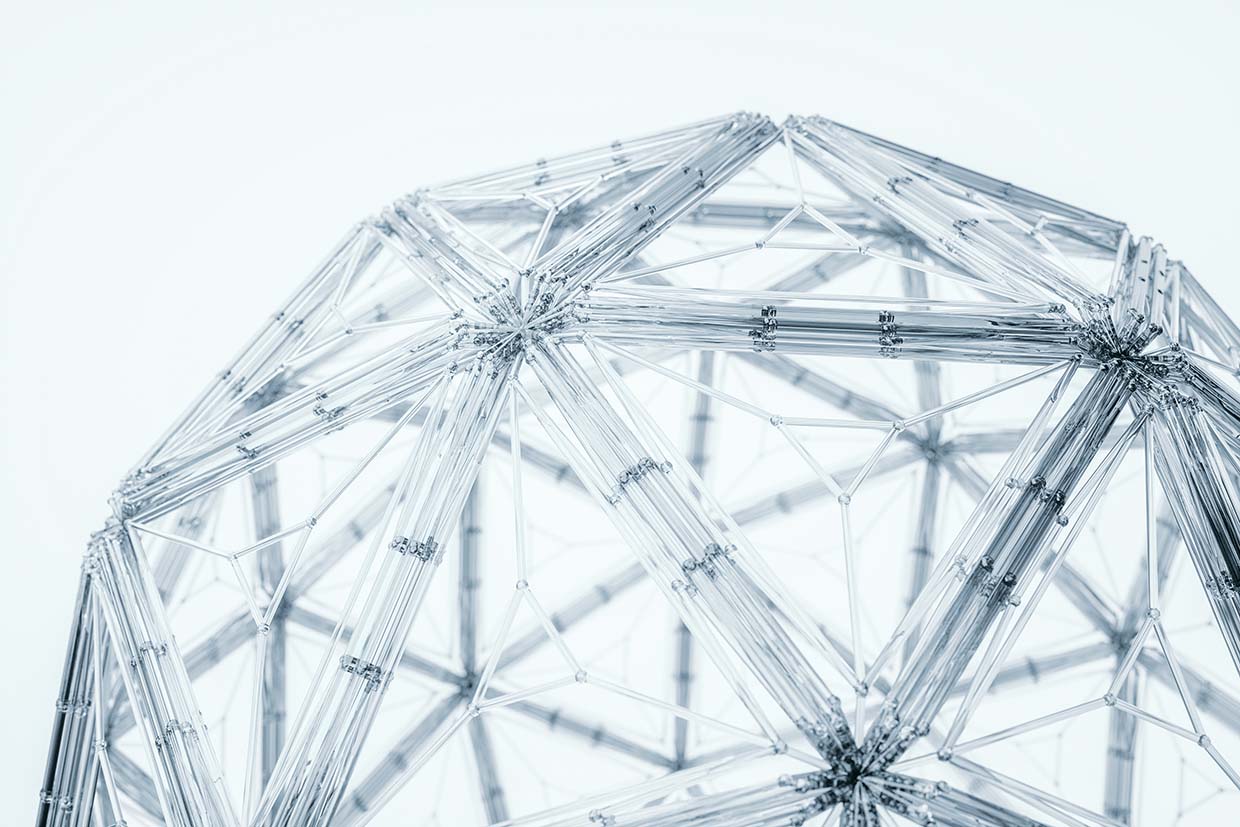 Key Points
Cybersecurity analytics delivers proactive data collection, aggregation, and analysis
Cybersecurity data analytics is an advanced approach to cybersecurity that goes beyond conventional security management.
Cybersecurity data analytics tools are numerous, offering organizations a range of functionalities in combination and allowing better detection and prioritization of threats.
The tools that form the foundations of cybersecurity analytics work by using machine learning and behavioral analytics to deep dive into networks and monitor suspicious activity.
Cybersecurity analytics is the cornerstone of the most robust cybersecurity strategies, delivering proactive data collection, aggregation, and analysis to build protective strategies and protocols that detect, mitigate, and stop cyberthreats. Based on machine learning and behavioral analysis, this approach allows comprehensive network security analytics to go beyond testing singular events and move towards identifying trends in how resources are used, and how network traffic is behaving to address threats immediately.
Here, we explore what cybersecurity analytics is, how it is used, and what kind of tools are needed to transition from protection to detection and proactive cybersecurity solutions.
Cybersecurity Analytics Benefits 
Cybersecurity data analytics is an advanced approach to cybersecurity that goes beyond conventional security management. Today, cyberthreats are becoming increasingly sophisticated and persistent, and organizations are struggling to defend themselves against a broad array of attacks. In an effort to improve on systems such as SIEM, cybersecurity analytics offers a range of benefits that include:
Detection – Since threats are constantly changing and being refined by cyberattackers, cybersecurity analytics benefits existing cybersecurity teams to identify and detect evolving threats beyond those already known. This ensures proactive incident detection that identifies vulnerabilities before they can be exploited.
Alert Hierarchies – Network security analytics prioritize alerts, allowing security teams to respond to the most pressing or threatening attacks. This reduces wasted time dealing with false positives or unnecessary alerts for the security team.
Threat Intelligence – The automated threat intelligence provided by cybersecurity analytics means that cybersecurity teams spend less time manually gathering data. This allows more time for professionals to focus on other aspects of security.
Response Times – Faster response times mean less damage to any organization's network and its data. Cybersecurity data analytics improves response times compared to more conventional cybersecurity approaches.
Forensic Investigation – Improving incident investigation after an attack or attempted attack through forensics requires the kind of data gathered by network security analytics. This allows the security team to make better-informed decisions on vulnerabilities and when identifying human error or intention.
Regulatory Compliance – More comprehensive data gathering and aggregation make regulatory compliance more straightforward and efficient. Cybersecurity analytics automates many aspects of regulatory compliance and allows transparent proof of compliance procedures for auditors.
Types of Cybersecurity Data Analytics Tools 
Cybersecurity data analytics tools are numerous, offering organizations a range of functionalities in combination and allowing better detection and prioritization of threats. They may also guide and create response strategies through behavioral analysis. Additionally, they are available as dedicated hardware, software, or virtual cloud-based options.
Common cybersecurity analytics tools that cover many of the benefits above include: 
SIEM Tools – Security information and event management (SIEM) combines a diverse range of tools that provide real-time analysis of network device alerts.
SOAR Tools – Security Orchestration, Automation, and Response (SOAR) acts as a centralized hub that brings together data gathering, analysis, and threat response tools.
NAV Tools – Network analysis and visibility (NAV) analyzes end-user and application traffic using multiple tools. NAV measures this data as it passes through the network in real time.
Forensic Tools – Used to investigate current and historic attacks, forensic tools aim to identify how attackers have breached security systems and vulnerabilities.
External Threat Intelligence Tools – Usually offered by external companies, external threat intelligence tools are generally packaged as a portfolio of analytical processes that can support cybersecurity data analytics.
Behavioral Analytics Tools – Tasked with analyzing the behavior of users, applications, and devices on the network, behavioral analytics tools look for patterns and trends to detect anomalies that may indicate a security breach.
How do Cybersecurity Analytics Tools Work? 
The tools that form the foundations of cybersecurity analytics work by using machine learning and behavioral analytics to deep dive into your network and monitor suspicious activity. This means extracting, visualizing, and analyzing data in real time, often relying on big-data tools and techniques since the amount of data to be monitored and analyzed is huge — and growing daily.
Machine learning allows for adaptable and flexible tools that can not only identify and deal with threats but also predict future threats and identify vulnerabilities that security teams can deal with as a priority. Behavioral analytics tools do this to some extent but are also concerned with historical breaches that extend to user and device behaviors.
What Problems do Cybersecurity Analytics Tools Solve?
Cybersecurity data analytics tools help security teams solve several problems when integrated into a comprehensive cybersecurity program. This includes better detection and faster response times, improved threat hunting, insider threat detection, unauthorized access identification, cloud security monitoring, and network traffic analysis.
Additionally, cybersecurity analytics tools can help solve problems as diverse as:
Integration Issues – Cybersecurity analytics tools improve integration of relevant data from a broad and diverse range of sources.
Visibility Issues – Tools that increase the visibility of network security analytics help meet rapidly changing threats on highly complex IT infrastructure and better monitor internal networks.
Detection and Forensic Issues – Cybersecurity analytics tools help solve detection and forensic issues by providing more data that is automatically aggregated.
Prioritization Issues – As real-time analysis tools, cybersecurity analytics solves prioritization issues by elevating the most critical threats and allowing security teams to deal with them instantly.
Compliance Issues – Adaptable and flexible, cybersecurity analytics tools solve compliance issues by increasing visibility into HIPAA, and PCI-DSS, as well as adapt quickly to policy change.
Cybersecurity Analytics vs. SIEM
SIEM relies heavily on point-in-time testing, which creates space for error on constantly shifting data going in and coming out of a network. This means it cannot handle continuous integration/continuous deployment (CI/CD) like the real-time tools of cybersecurity analytics. While SIEM has its uses within organizations, cybersecurity analytics used in tandem with SIEM can both collect log data from network devices and collect data from real-time events and code changes.
Cybersecurity Data Analytics FAQs 
Still have questions on cybersecurity analytics? Read our FAQs:
How is Data Analytics Used in Cybersecurity? 
Cybersecurity data analysis is used to enhance cybersecurity in large organizations. It does this by providing real-time data analysis of an organization's entire digital environment, allowing better extraction, visualization, and analysis of both ongoing and potential threats.
How Does Cybersecurity and Analytics Work? 
Cybersecurity analytics works by using a combination of hardware, software, algorithms, and analytic processes to provide advanced threat detection. With the integration of machine learning, it also offers better predictive protection from nascent threats, alongside a flexible and adaptable platform for cybersecurity teams to meet evolving needs.
Is There a Need for Cybersecurity Analytics? 
As cyberattackers and the malware they create become ever-more sophisticated, the need for cybersecurity analytics to detect threats before they impact your network and devices is critical. However, only larger organizations will likely require such protection, as they often have the most to lose!
Subscribe to Cyber Resilience Insights for more articles like these

Get all the latest news and cybersecurity industry analysis delivered right to your inbox
Sign up successful
Thank you for signing up to receive updates from our blog
We will be in touch!