Simplify Outlook email management with Mimecast
While moving to Microsoft Office 365 offers productivity benefits and predictable costs, this leading cloud-based platform cannot provide all the tools needed for effective Outlook email management.
In traditional on-premises deployments, organizations frequently augment Outlook email management with best-of-breed solutions for managing email disaster recovery, ensuring data security and simplifying retention and compliance. While it is among the world's most popular productivity solutions, Office 365 may not offer the additional security, continuity and Outlook email archiving solutions that enterprises require for superior Outlook email management.
That's where Mimecast can help. Providing a rich set of cloud services designed to mitigate the risks of moving email infrastructure to the cloud, Mimecast complements Office 365 and Outlook email management capabilities by addressing key security, continuity and archiving needs, as well as migration and operational challenges.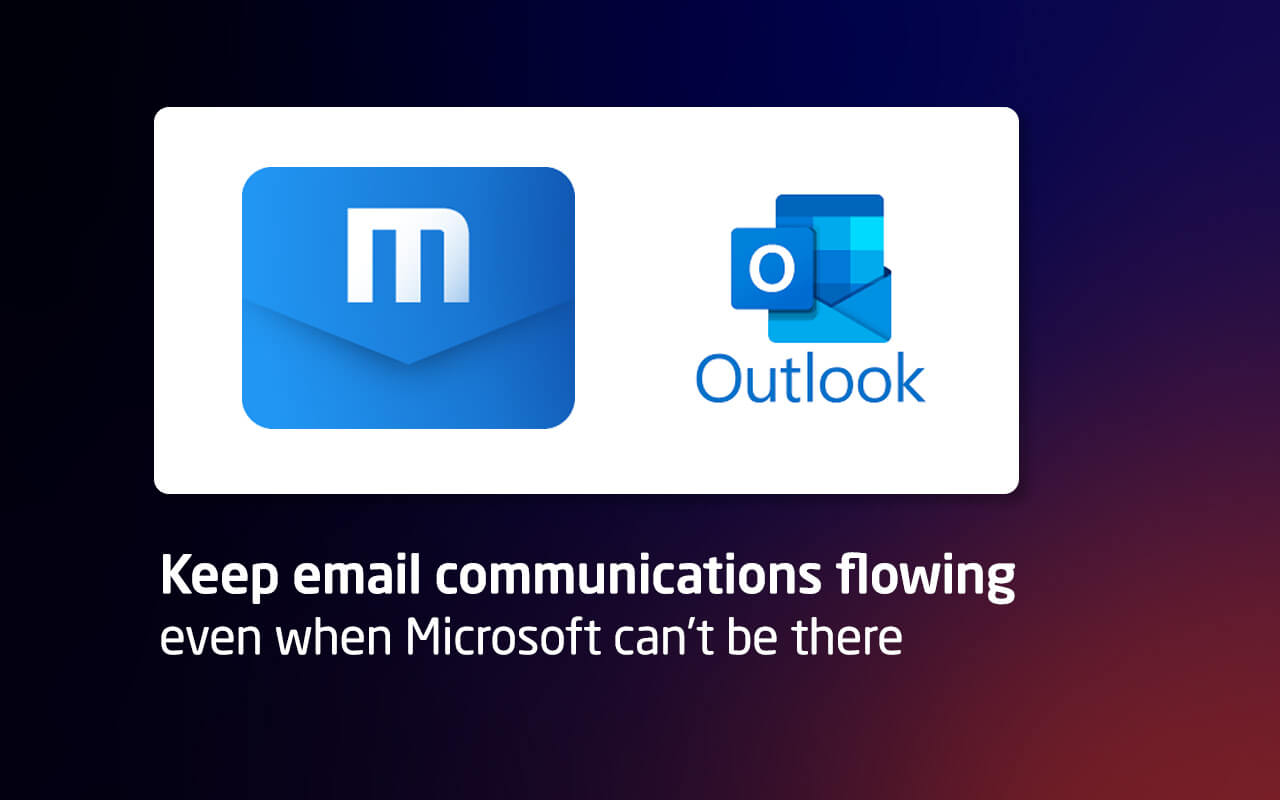 Outlook email management with Mimecast
Mimecast provides a fully integrated, cloud-based subscription service that combines solutions for email security, archiving and continuity.
Mimecast reduces the risk, cost and complexity of managing business email. As an all-in-one solution, Mimecast eliminates the need to manage a collection of disjointed point solutions from multiple vendors. And for organizations that have made Office 365 their primary email server, Mimecast mitigates single vendor exposure with a broad set of tools for Outlook email management.
Comprehensive solutions for Outlook email management
Mimecast's services for Outlook email management include tools for:
Email Security: Mimecast augments security in Outlook by providing comprehensive tools to stop malware, spam and other threats before they reach the network. Mimecast Targeted Threat Protection scans all email to block malicious URLs, weaponized attachments and social engineering techniques frequently used in phishing, spear-phishing and other targeted attacks. Mimecast Secure Messaging provides an easy way for users to send secure email even when TLS encryption is not an option. Employees can use Mimecast tools to securely send email with large file attachments that would normally exceed the limits of their Outlook mailbox. Email archiving. Mimecast's email archiving system provides a highly scalable and resilient archive in the cloud that lets users search and find email fast and provides administrators with powerful tools to manage mailboxes, e-discovery, litigation support and Office 365 compliance archiving.
Email Continuity: Mimecast Mailbox Continuity simplifies business continuity management by enabling users to continue to send and receive email even during a disaster, planned downtime or an Office 365 outage.
Learn more about Outlook email management with Mimecast, and about Mimecast solutions for protecting an Exchange to Office 365 migration.