Episode #9, Season 4 of Phishy Business: Marketing as a Customer Experience — Be An Active Listener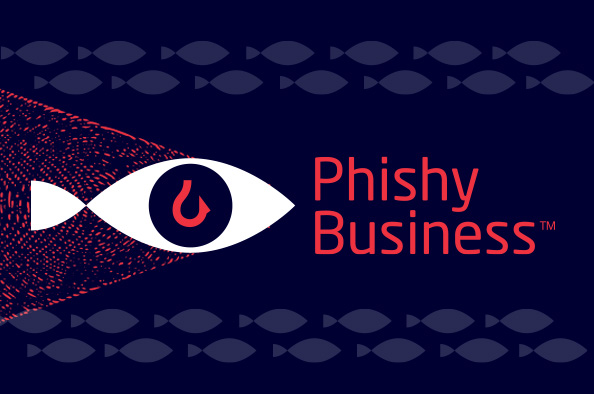 In this episode of Phishy Business, we discuss how cybersecurity marketing, sales, and support are for the most part inadequate, and how there can be a big disconnect between how marketers market and how technology professionals buy. We talk more about how marketing should consider the customer experience and how marketing departments should not only market their products and services but should also be active listeners and understand what their buyers need and want. 
Our special guest is cybersecurity marketing expert and podcaster Dani Woolf, who spent the past decade running high impact marketing departments for technology startups. She has since started Audience 1st to help cybersecurity vendors understand what CIOs and CISOs really want from them. Dani helps cybersecurity marketers better understand their buyers so they can sell more.
In 'Marketing as Customer Experience – Be an Active Listener', we discuss:
How cybersecurity can help solve very complex problems.
Vendors should have a 'mission over money' mindset.
Some traditional demand- and lead-gen techniques that don't work with a cybersecurity audience.
Why CISOs tend to be a more cynical and less trustworthy audience, which is understandable because of the high stakes and stressful nature of the job.
Co-creating with influencers who have polarizing opinions in the market is a good strategy in cybersecurity marketing.
How the cybersecurity community values concise and clear content.
The fact that technology leaders want marketing to be authentic and to cut through the 'noise'.
The mass over use of buzzwords that is all too common and alarming in the sector.
How the cybersecurity community is open to giving feedback and taking feedback and how not a lot of vendors take advantage of this.
That in order to be successful, marketing mindset needs to shift from product first to customer first.
About Phishy Business
Fed up with the same old cybersecurity stories? Come with us on a journey that explores the lesser-known side. Whether it's social engineering, taking criminals to court or the journalists hunting down hackers — our new podcast series, Phishy Business, looks for new ways to think about cybersecurity. Mimecast's very own Brian Pinnock and Alice Jeffery are joined by guests from a range of unique security specialisms. Each episode explores tales of risk, reward and just a dash of ridiculousness to learn how we can all improve in the fight to stay safe. For more tales of risk, reward and ridiculousness, subscribe to Phishy Business on iTunes, Spotify, Anchor or wherever you get your podcasts.