Episode #5, Season 2 of Phishy Business: Teenagers and cybercrime- the draw of malice and money?
In this episode, we speak to Floor Jansen, Team Leader of the offender prevention squad of the Dutch police, and British offender prevention expert Gregory Francis about young cybercrime offenders.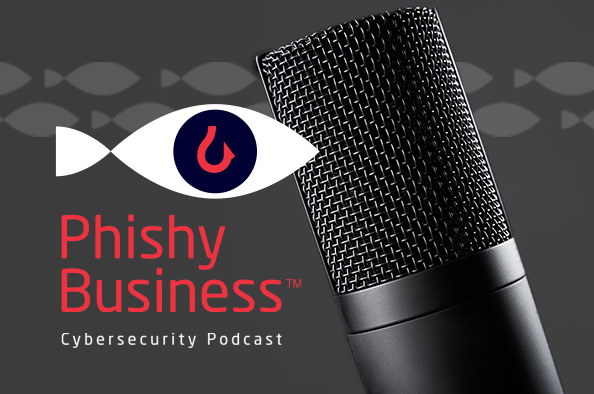 We discuss their sometimes surprising motivations, what can be done to stop them from committing these acts, and why society as a whole needs to own the problem.
In this episode, 'Teenagers and cybercrime- the draw of malice and money?' we discuss:
Just how much damage can a 14 year old with a grudge can cause a multinational company
The motivations of young cybercrime offenders aren't always to cause harm
There really isn't much difference between the crime prevention officers and the young offenders – they both have a passion for IT, one group just took a positive turn in their lives
Gaming can be a gateway into committing cybercrimes, as teenagers look to modify and cheat
Prevention is key, and if caught early, the re-offending rate drops
More often than not, the young offenders did not understand the implications of the crimes they were committing
Parents  and teachers are usually never in the loop and see these acts as mischief without realising the child could go to prison.
About Phishy Business
Fed up with the same old cybersecurity stories? Come with us on a journey that explores the lesser-known side. Whether it's social engineering, taking criminals to court or the journalists hunting down hackers — our new podcast series, Phishy Business, looks for new ways to think about cybersecurity. Mimecast's very own Brian Pinnock and Alice Jeffery are joined by guests from a range of unique security specialisms. Each episode explores tales of risk, reward and just a dash of ridiculousness to learn how we can all improve in the fight to stay safe. For more tales of risk, reward and ridiculousness, subscribe to Phishy Business on iTunes, Spotify, Anchor or wherever you get your podcasts.