Your Success is Our Success: The Archiving Triple Crown
Customer success in archiving has produced fruitful results for all.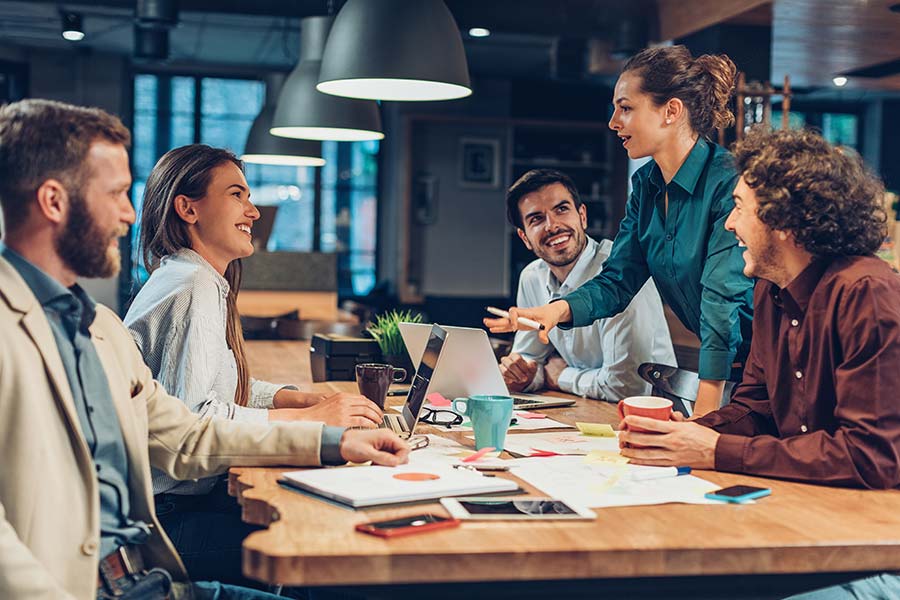 It's springtime in the US, and for many aficionados, the beginning of another season of horse racing. The Triple Crown is a rare accomplishment for the horse that wins the Kentucky Derby, Preakness Stakes and Belmont Stakes. It is the rarest of accomplishments, with only 13 winners among over 4,500 participants in the last 100 years.
Clearly, it takes a special combination of equine and human partnership to be the very best among many in an annual cycle of races, each with different course characteristics and conditions.
In the software world, industry analyst accolades and evaluations arrive on an annual basis, just like horse racing season. Like the variety of conditions present in Triple Crown races, analyst firms use different methods of evaluation from one another, and in some cases, have different core audiences.
These analyst reports are extremely important, as organizations use them to survey the technology landscape, identify potential solutions and understand how the market, and vendors will change in coming years. 
Archiving Customer Success is Key
Returning to the comparison of horse racing and technology, it takes a combination and partnership for success in these ventures. In our field of archiving, the heroes of these achievements are Mimecast Cloud Archive customers.
While the vendor is the recognized component in the analyst report, just as the thoroughbred wins the accolades of the racing press, we don't do it alone. Analyst firms place a heavy emphasis on customer success and applications of the technology—not just features and functions in a vacuum.
While analyst recognition is a sprint to the finish usually taking a few months or weeks of effort for both analysts and the vendors, the customer's journey towards archiving success is sometimes much longer, requiring effort, diligence, collaboration, understanding and separation (in the case of leaving legacy vendors).
The success of the Mimecast Cloud Archive often begins with a single individual identifying and researching Mimecast as a possible solution. From there, they begin to bring in others—compliance, legal and business users, and formulate requirements and consensus. They compare, contrast and scrutinize and, sometimes, disagree internally about their choices and preferences.
It is often tough stuff, requiring fortitude and determination. Our customers also work with us throughout their journey, from identification, selection, implementation and beyond. It is an ongoing partnership and long-term relationship requiring trust and honesty. 
We recognize and appreciate our customer efforts, including their speaking with the analysts and providing their experiences and feedback. If there is a trophy to hold, and there will be, we share it with our customers.
The Archiving Triple Crown
Because of the different methodologies, core audiences and personalities, it is extremely difficult to be ranked as a leader in two different analyst reports, much less three.
This year, Mimecast has done exactly that.
Beginning with the Gartner 2018 Enterprise Information Archiving Magic Quadrant in December, the Forrester Wave™:  Information Archiving Cloud Providers, Q1 2019 and finally, the Radicati Group Inc. Information Archiving Market Quadrant 2019, Mimecast has achieved its own "Triple Crown" of sorts, finishing in spectacular fashion as a leader across all three unique and challenging analyst evaluations. We are very proud of these developments. The three analyst firms have cited the Mimecast Cloud Archive's functionality and the company's strategic vision as rationales for leadership.
Despite this recognition, there is much work to be done. There is a lot to look forward to in 2019 with the Mimecast Cloud Archive, including our enhanced Mimecast Supervision and the recent news of our Simply Migrate acquisition. We can't rest on our laurels and are already getting prepared for the next round of evaluations. 
Of course, we hope that our clients and prospects will recognize us as leaders and trusted guides in the archiving industry. The Mimecast Cloud Archive team has a rich set of experiences across archiving, backup, e-discovery and many other related fields. We are grateful for this award and look forward to hearing from you.
Subscribe to Cyber Resilience Insights for more articles like these

Get all the latest news and cybersecurity industry analysis delivered right to your inbox
Sign up successful
Thank you for signing up to receive updates from our blog
We will be in touch!