Security Teams Mainstream Artificial Intelligence  
Security teams are increasingly using AI in their operations and seeing significant benefits, according to Mimecast's 2022 State of Email Security report.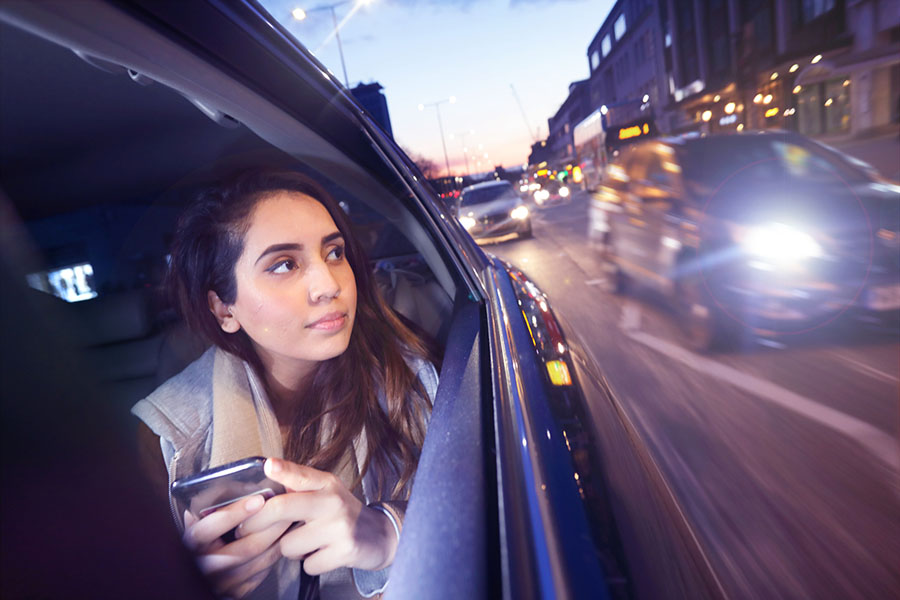 Key Points
The number of companies incorporating AI into their cybersecurity defenses has jumped in the last year.
They are reaping benefits that include more accurate threat detection, faster remediation and a reduced burden on their cybersecurity team. 
AI adoption requires a deliberate approach to maximizing its value and minimizing risk.
In recent years, artificial intelligence (AI) has emerged as a driver of new, more advanced cybersecurity threats, as cybercriminals harness the power of machine learning and other intelligent capabilities to supercharge their nefarious exploits. And, according to Mimecast's sixth annual State of Email Security (SOES) report, security teams are increasingly fighting AI-fueled fire with fire.
In the past year, there's been a notable increase in companies incorporating AI and machine learning into their cybersecurity efforts. Nearly half (46%) of respondents to the 2022 SOES survey said they are already using AI and machine learning technologies, up from the 38% who said so in 2021. Another 49% said they have plans to incorporate AI and machine learning into their arsenals — the same number who indicated as much in the previous year.
Adoption rates are even higher in certain industries. Perhaps not surprisingly, nearly two-thirds (63%) of this year's respondents in the IT, technology and telecom sector indicated that they have already added these leading-edge technologies to their tool kits. But so did more than half of respondents in the construction and property sector (57%) and in business and professional services (55%).
It's become a matter of when — not whether — AI in cybersecurity becomes the norm for the vast majority of security teams.
The Rise of AI in Cybersecurity
The Mimecast SOES survey results bring to life a trend that industry watchers have been tracking for some time. Back in 2019, Capgemini found that nearly two-thirds of survey respondents thought AI would help them identify critical threats.[1]
More recently, cyber AI was one of six trends highlighted in Deloitte's Tech Trends 2022 report, which noted that the implementation of intelligent capabilities can be a force multiplier for security teams that "may soon be overwhelmed by the sheer volume, sophistication and difficulty of detecting cyberattacks."[2]
Nemertes Research CEO Johna Till Johnson wrote recently that, "Companies are using AI to do everything from improving customer experience to optimizing supply chains, but one of the most widespread use cases for AI is improving an organization's cybersecurity stance." In fact, she called AI "an indispensable cybersecurity tool."[3]
It's little surprise then that the AI cybersecurity market is expected to grow at a compound annual growth rate of 23.6% to reach $46.3 billion by 2027, according to a 2021 Meticulous Research report.[4] While machine learning accounts for the biggest share of the AI cybersecurity marketplace, deep learning and natural language processing are also proving their value to cyber defenses.
The Benefits of AI in Cybersecurity
Many security teams may feel compelled to incorporate AI in cybersecurity simply to keep up with AI-enabled bad actors. Applications of AI in cybersecurity are wide-ranging, and some of the most common include:
Anomaly detection in services such as email.
Social engineering and spam detection.
Prevention of data exfiltration.
Advanced malware detection.
Identification of zero-day exploits.
Reduction in manual configuration and alert processing.
There is also a broad range of potential benefits to deploying AI cybersecurity tools. SOES survey respondents who use AI pointed to the following:
Increased accuracy of threat detection (56%).
Faster threat remediation (50%).
Better threat prevention (48%).
Reduced workloads or working hours for security teams (46%).
Less human error (46%).
AI could also be a boon to over-stretched security teams. "Human attention is the scarcest resource in any cybersecurity team," wrote John Burke, CTO and Principal Research Analyst with Nemertes Research. "The hope is that AI tools can relieve the burdens of cybersecurity staff by redirecting their attention from low-level evaluation of myriad events to higher-level evaluations of anomalous ones."[5]
And some experts said AI will soon be used in more predictive ways. Dark Reading's AI and cybersecurity outlook for 2022 suggested that new AI technologies will enable attack simulations and proactive security in the same ways they have already supercharged attack detection, investigation and response.[6]
The Promise — and Limits — of AI
There's little doubt that AI cybersecurity capabilities are helping many organizations automate more of their processes to better prevent and respond to threats, reduce errors and free up staff to focus on the highest-level analysis. Still, the integration of AI in cybersecurity is no panacea for the challenges of cyber intelligence and defense today.
As more organizations integrate AI in cybersecurity, it's important that they do so thoughtfully. That means educating themselves on the different types of AI and their applications for cybersecurity, proactively mitigating risks such as bias that accompany AI adoption, and addressing the cultural, process and mindset shifts that need to happen to reap the full value of AI capabilities like machine learning, natural language processing and deep learning.
It will be interesting to see what the next year holds for AI in cybersecurity and what security professionals report to Mimecast in 2023. As a recent article in VentureBeat pointed out, adoption of AI in cybersecurity right now is largely driven by the need to reduce the overwhelming workload analysts face daily, but there are much more advanced capabilities just waiting to be tapped.[7]
The Bottom Line
AI is empowering an increasing number of security teams to better defend their organizations and respond to attacks. In fact, the vast majority (92%) of respondents to Mimecast's 2022 State of Email Security (SOES) survey are currently using or planning to use AI or machine learning in their cybersecurity program. Beyond currently popular uses such as threat detection, there is untapped potential for them to deploy intelligent capabilities to take more proactive and predictive approaches to cyber intelligence and defense.
 
[1] "Reinventing Cybersecurity with Artificial Intelligence: A new frontier in digital security," CapGemini 
[2] "Tech Trends 2022," Deloitte Insights
[3] "Is AI a boon or bane for cybersecurity?", Tech Target
[4] "Artificial Intelligence (AI) in Cybersecurity Market," Meticulous Research
[5] "AI's growing cybersecurity role," Tech Target
[6] "5 AI and Cybersecurity Predictions for 2022," Dark Reading
[7] "5 ways AI and ML will improve cybersecurity in 2022," VentureBeat
Subscribe to Cyber Resilience Insights for more articles like these

Get all the latest news and cybersecurity industry analysis delivered right to your inbox
Sign up successful
Thank you for signing up to receive updates from our blog
We will be in touch!