Security Awareness Training
Mimecast's Commitment to Strengthening Environmental Resilience
New corporate social responsibility annual report highlights ways mimecast is working to build a more resilient future.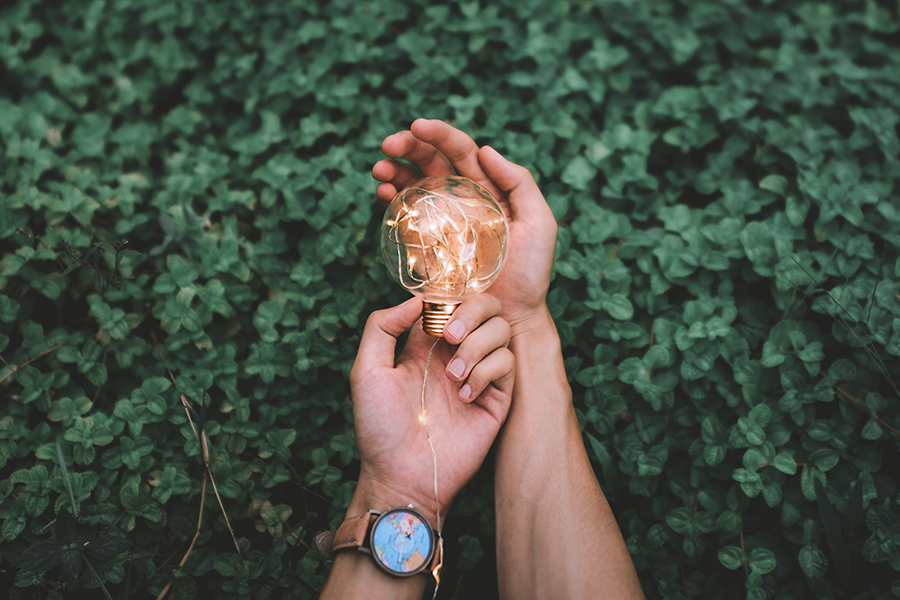 Having grown up in Cape Town and seen first-hand the critical need to support those less fortunate, I have always prioritized embedding a commitment to community resilience and social impact into the culture and DNA at Mimecast.
When COVID first struck and we were forced to close all Mimecast global offices, it gave my fellow Mimecasters and me the opportunity to reflect on what kind of company we aspire be once we emerge from the pandemic. While our commitment to global resilience is and always has been at the heart of our core values, we believe that our commitment to a resilient world does not stop at our digital ecosystem.
For years, Mimecast has strengthened community resilience through investments of time, resources, and philanthropic contributions worldwide.  We recently highlighted many of our efforts to support our most vulnerable stakeholders in our first ever Corporate Social Responsibility Report. And while we are immensely proud of our work to support and empower our most vulnerable populations, we realize that we can and must do more to support our planet and build environmental resilience as well.
For this reason, as we emerge from the global pandemic, we will broaden our corporate social responsibility focus to more thoughtfully confront another existential threat to our society: the global climate crisis.  Parallel to our focus on community resilience, our efforts to build global environmental resilience will initially focus on the following key initiatives as we play an active role in securing a net zero emissions economy:
The Mimecast Net Zero Commitment - Mimecast will zero out our 2021 global operational emissions and move towards becoming a fully Net Zero Emissions company by 2030. Starting in 2021, we will match 100% of our entire operational footprint (Scope 1 & 2 emissions) with third-party certified renewable energy certificates (RECs) and carbon offsets.  As the company grows, we will continue to explore opportunities to participate in new renewable energy and emission abatement projects beyond our operational footprint in the move to becoming a fully Net Zero Emissions (Scopes 1, 2, and 3) company by 2030. (For a helpful guide on the difference between emission types, please visit the EPA website)
Environmental, Social and Governance (ESG) Materiality Assessment – Mimecast is in the midst of a comprehensive materiality assessment to be finalized later this year, which will ensure that we implement an ESG strategy that aligns with our key sustainability priorities. As part of this process, we are working with a third party, Sustainability Roundtable, Inc., to gather information from key stakeholders across our business.
Help Our Customers Go Greener – Mimecast will continue to go greener by working with secure data centers that use renewable electricity and high efficiency standards. As we continue to procure renewable electricity for our data centers, we are also working to share data center energy usage and associated greenhouse gas emissions with our customers. This will give them the information they need so that they can play a part in reducing and offsetting their own emissions tied to their use of the Mimecast suite.
Return to a More Sustainable Office – Prior to the pandemic, Mimecast made great strides to reduce the environmental footprint of our global offices by installing efficient fixtures, eliminating single-use utensils in all kitchens, working with our properties to install solar panels, and offering employees with electric vehicle charging stations. As we slowly return to our offices, we will expand on in-office sustainability efforts that further connects our workplace to our environmental commitments.
Connect Our Mimecasters to Our Planet – Our commitment to our planet is rooted in our employees' passion for sustainability, which is why we're expanding our employee-led Green Council and also recently partnered with One Tree Planted to support critical global reforestation efforts.
For years, we have recognized a social need in communities where we work, and therefore have played an active role in strengthening community resilience.  Similarly, today we recognize the importance of also playing our part in the critically needed transition to a Net Zero Emissions economy.  As we slowly emerge from the global COVID pandemic, we are more resilient than ever and ready to face this next critical global crisis together.  While the climate crisis is not one that Mimecast will solve alone, it is one that we will face head-on as a company as part of our continued mission to build resilience worldwide.
Subscribe to Cyber Resilience Insights for more articles like these

Get all the latest news and cybersecurity industry analysis delivered right to your inbox
Sign up successful
Thank you for signing up to receive updates from our blog
We will be in touch!