How to Cut the Cost of E-Discovery  
How Mimecast's cloud services helped the lean IT organization at a major construction company increase cyber resilience, support remote working, and deliver greater business value.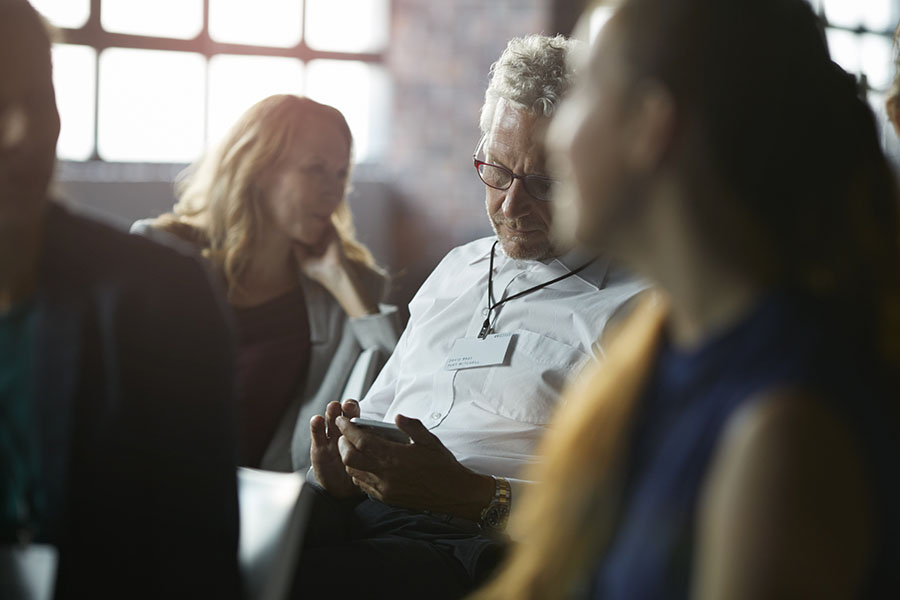 Key Points
Sharp increases in data production, compliance requirements and lawsuits have made e-discovery virtually inevitable.
Because many organizations lack the wherewithal to sift through their data up front, they end up sending far more than necessary for review. That drives up the cost of e-discovery.
Organizations can cut those costs by investing in technology and thinking strategically about the flow, organization and storage of their information.
Imagine this scenario: I've just received an audit notice from the IRS. Anxious to defend myself, I send my accountant my online banking credentials, along with every email I've sent or received with regard to all of my accounts, plus every text I've sent or received, access to all my social media accounts, along with the complete cache of my browser history and cookies for her to review.
At this point, you're probably thinking, "Are you crazy? Do you know how much that's going to cost?" And that's precisely the point. It's going to cost a small fortune for her to wade through all that data, most of it a total waste of time, as she reads email volleys about the minutiae of assignments trying to find the details of that business lunch I wrote off. It's crazy, all right, and yet it's precisely what most organizations do when it comes to e-discovery.
What Is E-discovery and Why Does it Cost So Much?
E-discovery is the process of seeking, securing and searching data so it can be used as evidence in a legal case. Such efforts typically focus on email, but may include texts, documents, images, spreadsheets, data bases, audio files, calendars, web sites, computer programs and even malware. No wonder that the average case involves the digital equivalent of 100 truckloads of material.[1] But it doesn't need to.
Despite a sharp rise in data production, compliance requirements and lawsuits, many organizations remain unprepared for e-discovery. Consequently, they scramble across departments and loop in outside partners for the information. Without an effective way to determine what data is relevant, they collect whatever comes to hand and pay attorneys to sort through it all. That's why document review accounts for 70% of the cost of discovery and per-case discovery costs can top $1 million.[2] In 2019, e-discovery was estimated to be an $11.23 billion market growing at nearly 13% per year to about $20.63 billion by 2024.[3]
Can you imagine a CFO looking at those numbers and not insisting on finding ways to cut the cost? And there are straightforward steps that any organization can take to do this. They include investing in the appropriate technology and thinking strategically about the flow, organization and storage of its information.
E-discovery Cost Cutting Step 1: Make Technology Work for You
Used effectively, the right technology can help a company organize its data before discovery takes place. This helps ensure that only the relevant information is targeted, substantially reducing the volume of material that needs to be reviewed—along with the cost of the review.
Automating e-discovery software can also help compensate for human limitations. A RAND Corporation study concluded that "given the trade-off between reading speed and comprehension, especially in light of the complexity of documents subject to discovery in large-scale litigation, it is unrealistic to expect much room for improvement in the rates of human review."[4]
Ideally, experts suggest, the technology you use should be "the easy part" of e-discovery. What does easy look like?
The system runs in the background and doesn't require active user engagement. For example, if an e-discovery solution captures and indexes email as it's created, there's little risk of user error or inconsistent application.
It makes data easy to find. Capturing data is a good start, but ultimately it's only truly helpful if you can quickly find it again. The best e-discovery systems include a robust search function and a simple dashboard.
It automates the review. Manual review is costly, so automating this process can be a big money saver. Technology assisted review (TAR) tools can speed the review without sacrificing accuracy by using algorithms to extrapolate from a small set of test documents to a much larger set of documents. This can reduce the number of documents that need human review by as much as 90%, potentially lowering e-discovery process costs by as much as one-third.[5]
It's fast. If your e-discovery involves millions of documents, delays of even a fraction of a second as an email loads or a search result is displayed will add up to significant losses in productivity. You'll want to know what the vendors say about their products' speed and efficiency—but the experts suggest testing them yourself.[6]
Step 2: Re-Think How You Manage Information
As the volume of data that we create grows exponentially (the International Data Corporation forecasts that 79.4 zettabytes will be stored worldwide by 2025[7], it's more important than ever to effectively manage that data. When it comes to e-discovery, some of the key steps include:
Practicing good data hygiene. The International Data Sanitation Consortium defines data hygiene as "the process of ensuring all incorrect, duplicate or unused data is properly classified and migrated into the appropriate lifecycle stage for storage, archival or destruction on an ongoing basis through automated policy enforcement."[8] In other words, make you sure you keep only the data you need, for as long as you need it, and then destroy it.
Identifying your e-discovery hot spots. Tracking and analyzing your legal history allows you to identify the source of your legal holds (a process for ensuring that key data is preserved). Are they coming from finance, HR or sales? Knowing the answer can help you think strategically about data retention.
Streamlining your workflow. It's not unusual for organizations to rely on several tools and partners in their e-discovery efforts. For example, an organization might use one tool for archiving and another for legal hold notification, and then outsource the document review. You can save money by rationalizing the process and streamlining your workflow.
Properly labeling documents. This may sound like a no-brainer, but in fact most organizations do not routinely link emails or faxes to a specific project. Yet taking this simple step can save large amounts of time—provided that employees are trained to do it consistently and correctly.
Limiting the domains you search. During e-discovery, the data you need is likely related to a single project or incident. If that's the case, then searching by domain can filter out unrelated data quickly. Likewise, you can limit the amount of data that has to be reviewed by focusing on the key players (or custodians) with access to the data and ignoring duplicate custodians (such as assistants) who only have copies of the original data. Yet another effective way to reduce the number of documents that have to be reviewed is simply to de-dupe your data.
When it comes to document review, it also pays to shop around for the best deal as bids can vary by as much as 2,000%.[9] With an enormous range like that, you owe it to the bottom line to get several bids and analyze them carefully.
The Bottom Line
E-discovery is often more expensive than it needs to be because organizations lack the tools and the processes to zero-in on the most relevant information. To significantly reduce these costs, make use of an automated e-discovery solution and re-think how your data is generated, organized and stored.
[1] "eDiscovery Opportunity Costs: What Is the Most Efficient Approach?," Logikcull
[2] Ibid.
[3] "An eDiscovery Market Size Mashup: 2019-2024 Worldwide Software and Services Overview," Complex Discovery
[4] "Where the Money Goes: Understanding Litigant Expenditures for Producing Electronic Discovery," The RAND Corporation
[5] "Ways to Save Big Money on eDiscovery," Clarilegal
[6] "7 More Ways to Cut the Cost of E-discovery," Everlaw
[7] "Worldwide Global DataSphere IoT Device and Data Forecast, 2019–2023," IDC
[8] "Data Sanitization Terminology and Definitions," IDSC
[9] "Ways to Save Big Money on eDiscovery," Clarilegal
Subscribe to Cyber Resilience Insights for more articles like these

Get all the latest news and cybersecurity industry analysis delivered right to your inbox
Sign up successful
Thank you for signing up to receive updates from our blog
We will be in touch!