Cyber Resilience News August 21, 2018
Catch up on the latest Cybersecurity news.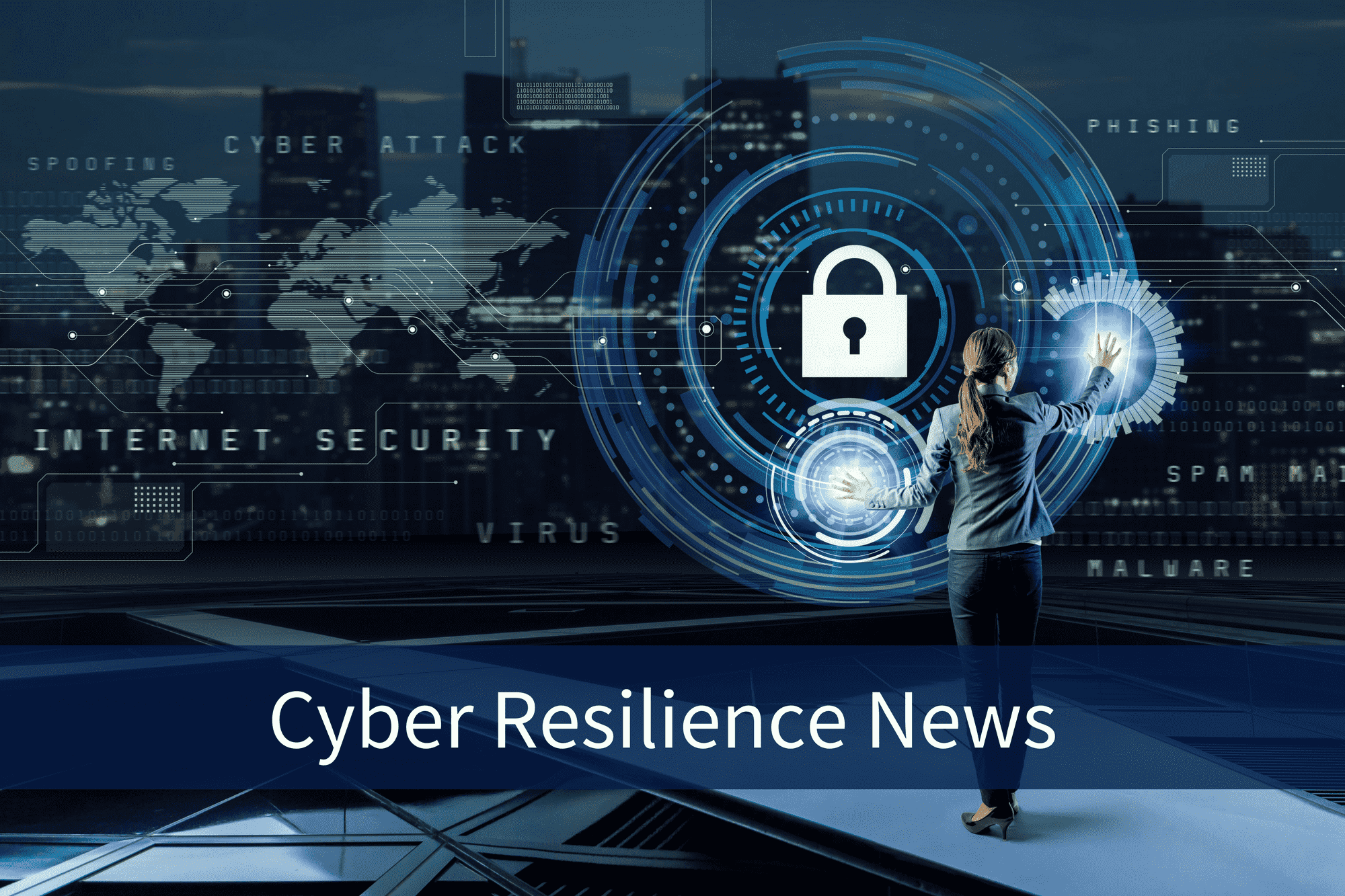 Email security best practices to help you reel in the threat of phishing, Security Intelligence

Email is still one of the top attack vectors when it comes to security breaches. According to a 2017 report, email was the main entry point in 96 percent of cases involving human error that led to a security incident, and 49 percent of malware was installed via email. Matthew Gardiner of email management firm Mimecast noted that "the state of email security is still quote poor."

PGA computers hit by ransomware infection, Forbes

As the PGA Championship kicks off at Bellerive today, the Association finds itself with some unpleasant work to do back at the office. Ransomware has infected several computer systems at the PGA of America. According to a report published by Golf Week, the ransomware has encrypted a number of files connected to this weekend's Championship and other upcoming events.

Phishing attack dupes Hennepin County, Minn., employees, Government Technology

Cyberattackers have infiltrated e-mail accounts for about 20 employees and may have accessed the private information of people who rely on the county's services, county officials revealed Thursday.Using e-mails disguised as pay-raise notifications, a sophisticated phishing scam duped the employees into giving up their login information.

Firefox add-on snoops on 200,000 users' browsing activities, ZDNet

The add-on, called "Web Security," is described as a service which offers "extensive real-time protection and relies on advanced databases" to protect users from being spied on when browsing, the threat of malware, and phishing.

One agency plans to lock employees in a room until they learn cyber hygiene, NextGov

Imagine: You and your colleagues are locked in an office at your agency's headquarters with only your wits, teamwork and knowledge of cyber hygiene to get everyone to safety. That's the basis of the latest training exercises developed for employees at the National Geospatial-Intelligence Agency, which signed a contract to hold two weeklong cyber escape room events.

Phishing remains top fraud enabler, RSA reports, Computer Weekly

Phishing accounted for 41% of all fraud attacks observed by RSA in the second quarter, according to the security firm's latest quarterly fraud report. Canada, the US and the Netherlands were the top three countries most targeted by phishing, with the Netherlands and Spain seeing increases that moved both into the top five most targeted countries.

This new ransomware campaign paves the way for more attacks, Komando

A new campaign for the ransomware variant called KeyPass has been spotted and it looks like aside from locking users out of their files, it's planting the seeds for more sophisticated attacks in the future. KeyPass first appeared on August 8 and has claimed hundreds of victims in more than 20 countries so far.
Subscribe to Cyber Resilience Insights for more articles like these

Get all the latest news and cybersecurity industry analysis delivered right to your inbox
Sign up successful
Thank you for signing up to receive updates from our blog
We will be in touch!