Episode #10, Season 3 of Phishy Business: The Internet Tattoo Effect and Common Sense Online Safety
In this episode of Phishy Business, we take a look at ways for children and teens to stay safe while online.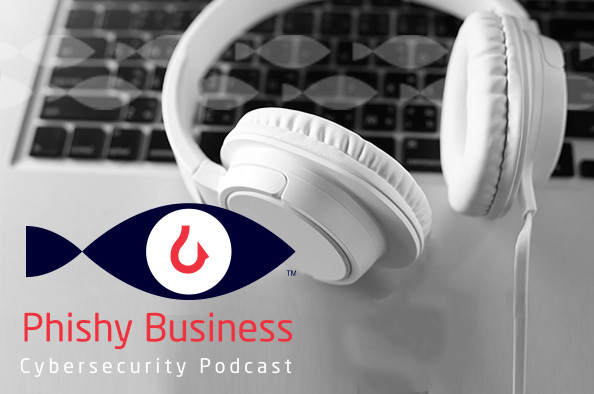 Our special guest is Emma Sadleir, a leading expert in social media law who educates individuals and organizations about the legal, disciplinary, and reputational risks of social media. Emma is also the co-author of Selfies, Sex, and Smartphones: A Teenager's Online Survival Guide, which explains the legal pitfalls, hidden dangers, and future implications of what teens do, see, and post online. Emma shares her insights on using common sense to stay safe when participating in social media.
In 'The Internet Tattoo Effect and Common Sense Online Safety', we discuss:
What children and teens should and should not put online, or even commit to digital content, and the limitations of the billboard test (don't post online what you would not put on a billboard next to a photo of yourself on the side of the highway) in today's online world.
How digital content is dangerous because it is out of our control, even when we think we are in a private online setting, and how deepfake technology is beginning to become a big problem.
The legal guidebooks Emma has had a hand in creating and the benefits they provide for readers.
The six p's (police, parents, principals, predators, prospective schools/employers, phishers) that teenagers should keep in the back of their minds when posting content or interacting online.
How parents can keep their heads above water while trying to maintain their child's online safety in today's online world.
How the lines between the real world and the digital world are fading – we need to now consider the digital world as an extension of the real world.
The age at which children should be allowed online and the fact that the Internet has no "shallow end" in which to get acclimated.
Whether or not social media platforms are doing enough to protect children online. Learn why Emma says they are not.
The steps children themselves can take and the tools they can use to maintain their safety online.