Episode #1, Season 5 of Phishy Business: Scary Smart AI? Or the Potential to Be a Force for Good?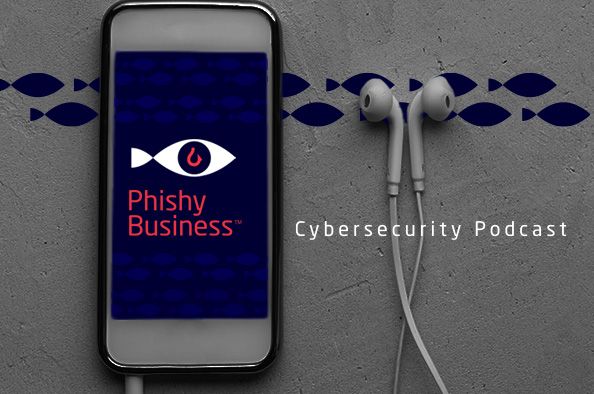 In this episode of Phishy Business, we discuss what can be a very scary side of AI - when bots start thinking for themselves. We delve into some examples of this actually happening, but also look at the good AI is providing humankind.
Our special guest is Mo Gawdat, former chief business officer at Google X and bestselling author of the books Solve for Happy and Scary Smart. Mo describes himself as having two lives - a first life as a "maker" who coded, built robots, and developed technology, and a second life following a personal tragedy, as an author, podcaster, and "thinker" who analyzes things that tend to be overlooked by others.
Mo spends much of his time championing the importance of happiness and acceptance of events we cannot change. Mo also has a lot to say about the similarity between developing AI and raising children. Mo believes that one day AI will become more intelligent than humans and that we need to prepare now to coexist with AI.
In 'Scary Smart AI? Or the Potential to Be a Force for Good?', we discuss:
Why AI could be scary, but also, why it could be good for humankind
How raising AI is similar to parents raising children
Why AI is humanity's biggest opportunity
The potential for AI to develop emotions and consciousness
When AI becomes smarter than humans and what the implications could be
How Mo stays happy as explained in his book Solve for Happy
About Phishy Business 
Fed up with the same old cybersecurity stories? Come with us on a journey that explores the lesser-known side. Whether it's social engineering, taking criminals to court or the journalists hunting down hackers — our new podcast series, Phishy Business, looks for new ways to think about cybersecurity. Mimecast's very own Brian Pinnock and Alice Jeffery are joined by guests from a range of unique security specialisms. Each episode explores tales of risk, reward and just a dash of ridiculousness to learn how we can all improve in the fight to stay safe. For more tales of risk, reward and ridiculousness, subscribe to Phishy Business on iTunes, Spotify, Anchor or wherever you get your podcasts.