RSL Queensland
RSL Queensland augments Office 365 transformation with Mimecast
Solution
Secure Email Gateway with Targeted Threat Protection Cloud Archive for Email and Email Continuity
Benefit
Supporting RSL Queensland's permanent staff are approximately 200 volunteers who help ensure that the organization's many fundraisers and events are successful. Russell is now looking into using the Mimecast platform to extend its email and business continuity capabilities to those volunteers, improving the organization's overall security and effectiveness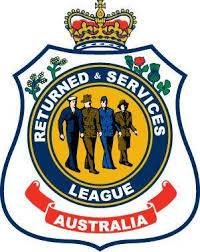 At A Glance
The Returned & Services League (RSL) Queensland is the state's largest ex-military service organization, with over 240 sub branches spread across 10 districts in Australia's second largest state. The organization assists Australian Defence Forces veterans with a range of services including pastoral care, welfare support, preservation and acknowledgement of soldiers' past sacrifices and more.
Challenge
Lagging employee productivity and issues with a legacy on-premises email management system led RSL Queensland to undertake a major overhaul of its key productivity tools, including email.
Existing email security tools were inadequate to meet requirements such as Payment Card Industry Data Security Standard (PCI DSS) governing the transmission of credit card details. An antiquated, file-based archiving tool couldn't handle individual messages –meaning that RSL Queensland often had to delete large blocks of data if sensitive data was identified in breach of PCI controls.
The old system "caused lots of issues, and we didn't have a decent email archiving system," said Barrie Russell, Technology & Innovation Operations Manager, RSL Queensland. "The on-premises archiving system was struggling with mailboxes that were continually growing. We also wanted something that would give us redundancy and resiliency in the case of an outage."
Solution
Aiming to improve its productivity, RSL Queensland committed to upgrading its 180 staff to use the cloud-based Microsoft Office 365 platform. The organization also moved to implement cloud-based email security and archiving tools to complement its new environment. After an evaluation of email solutions, Mimecast was chosen for both its email security and archiving services.
Barrie's team worked to implement Office 365 across the organization, shifting users to use Microsoft One Drive cloud storage for files and upgrading back-end infrastructure to support the new cloud-based working environment.
Mimecast technicians worked alongside the RSL Queensland team to implement Mimecast Email Security and Email Cloud Archive, including an extensive data migration project transferring all of the organization's historical emails into the new environment. The project also saw the two teams working together to introduce email security policies reflecting RSL Queensland's PCI DSS obligations.
"We had a lot of work to do around securing credit card details, personal information, medical records, and so on," Barrie said. "Those are the sorts of things we need to be able to manage and identify. Mimecast ticked all of the boxes we wanted from our transformation. The Mimecast service was really easy and flexible; it feels more like a partnership than a vendor relationship."
Summary
Implementing Mimecast security, archiving and continuity services to support its Office 365 transition has helped modernize RSL Queensland's operating environment. The project has also strengthened the information governance that the organization requires as it increasingly embraces cloud services.
As well as increasing the security of the organization's email, its cloud-based email archive now provides message-level control over its message store. This allows, for example, for individual messages with credit card details to be pulled from the archive and deleted in line with compliance requirements.
Mimecast has also strengthened RSL Queensland's business continuity capabilities, providing cyber resilience capabilities that allow it to continue email operations if the primary Office 365 services are interrupted.
"Mimecast has given us the ability to archive all incoming emails," Russell said, "and if Office 365 ever had an outage we could use Mimecast to continue working without interruption. It has been a crucial part of making sure that our people can work wherever they are."
"Mimecast ticked all of the boxes we wanted from our transformation. They were really easy and flexible; it feels more like a partnership than a vendor relationship."
Barrie Russell, Technology & Infrastructure Manager, RSL Queensland