What is secure messaging in Healthcare?
Secure messaging in healthcare is essentially HIPAA-compliant communication, which regulates who has access to text conversations and how they are stored. Mimecast provides end-to-end encryption text messaging, which prevents anyone other than the sender and recipient from monitoring the text conversation.

Secure messaging is critical in the emerging world of virtual healthcare, and it allows healthcare professionals to communicate with patients openly in order to provide accurate diagnoses while also protecting privacy.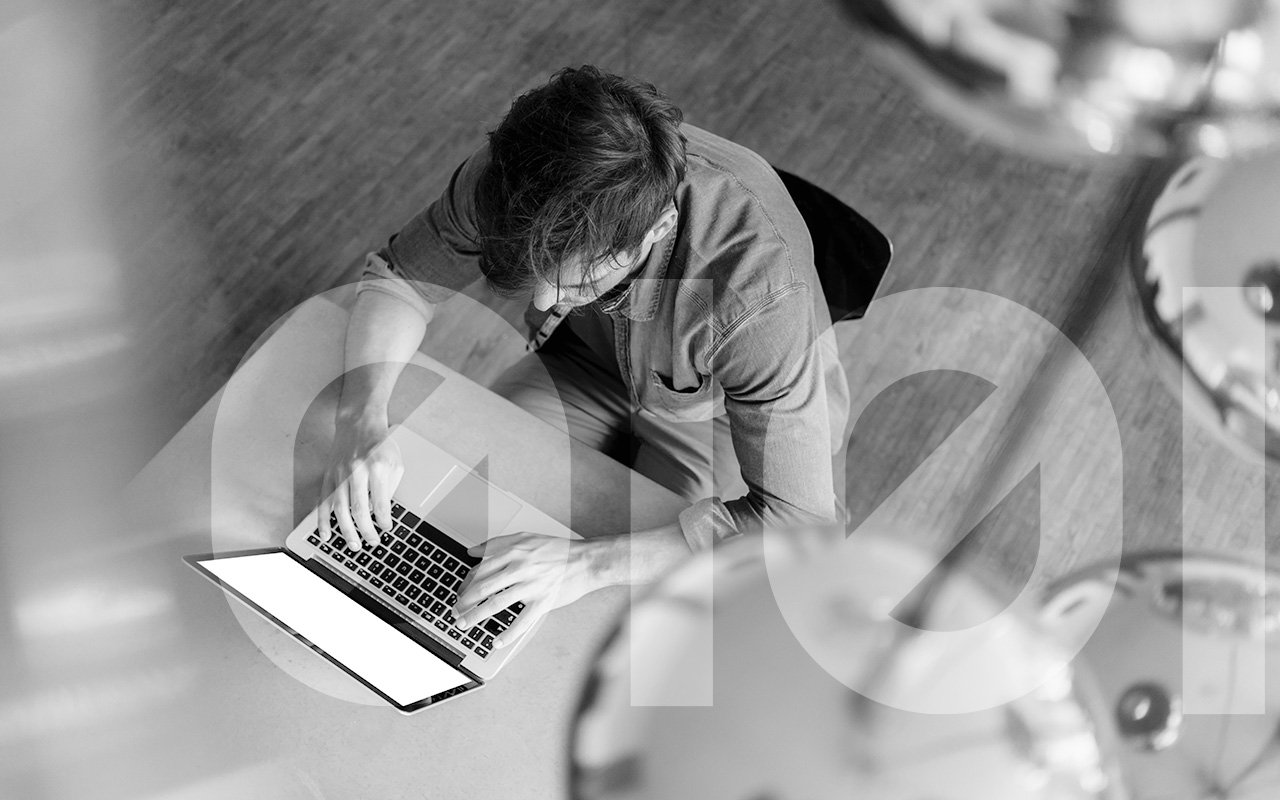 Why is secure messaging important for Healthcare?
Secure messaging is important in the medical industry because healthcare professionals need to be able to communicate effectively with patients over mediums such as text messaging while also protecting patient privacy and adhering to HIPAA regulations.
Adhere to HIPAA regulations
Enable users to separate personal and medical conversations
Archive conversations conveniently and securely.
What is HIPAA compliance for secure messaging?
Use this checklist to determine if your secure messaging system will help your organization adhere to HIPAA Compliance:
Separate Healthcare messaging from personal
It almost goes without saying for healthcare professionals to keep work separate from personal communication, but for recipients who use their personal phones to communicate with healthcare professionals, it's important to have ways to secure private conversations.
Require special authorization and authentication for accessing messages
A key element of HIPAA's 'Security Rule,' special authorization and authentication essentially means only the intended sender and recipient can access the messages, which can be secured with passwords, fingerprint, facial recognition, etc. to unlock access to the messages
Encrypt message data in network and in transit
Ordinary text messages are not secure in transit, as they can be accessed by mobile carriers and/other third parties much like a mail carrier could read a letter that doesn't travel in an envelope. Encrypting them in transit is like mailing a letter in a special envelope that can only be opened once it reaches its intended destination.
Remove PHI from screen notifications
Sometimes popup notifications can display protected health information. Secure messaging systems can let you know someone sent a message without displaying a preview of the information, thus keeping the conversation confidential.
Fully archive message histories
With regular text message archiving, you can run into issues with accessibility, reliability, and security. Mimecast's archiving makes it easy and secure to store your data, and you can access your well-organized data whenever you need it.
Fully integrate auditing capabilities
The easier it is to audit your company, the easier it is for you to pass. Mimecast's secure messaging services makes it easy and convenient for your organization to partner with HIPAA auditors for a smooth procedure.
Enable secure photo sharing
The ability to share photos across messaging system is essential to virtual care. A HIPAA-compliant messaging service will ensure that photos are not added to the devices' camera rolls, and like messages, encrypted in network and in transit.
Instantly lockout and erase data if devices are stolen
In the event of a lost or stolen phone, it's important to take necessary steps to prevent data breaches. Good secure messaging services enable lockout procedures to keep data secured and inaccessible to the wrong people. Similarly, they do not allow users to copy and paste information from a secure messaging channel to an unsecured channel.
Key features to look at before choosing a secure Messaging solution for Healthcare
When choosing a secure messaging solution for healthcare, you want to work with someone who will help you stay HIPAA-compliant while also giving your users and patients a smooth experience when using your secure messaging system. Look for these features:
Cloud-based
This ensures your data is stored securely and conveniently.
User-friendly setup
Many organizations don't have a secure messaging system because of how difficult they can be to implement. Mimecast's solution is easy to integrate with your existing programs.
Easy to use
It almost goes without saying, but ease of use is not just about convenience — it's about compliance. With Mimecast, once secure messaging is implemented, all users have to do is switch the program on, and they're using secure messaging.
Secure AES encrypted archive
Secure AES, or Advanced Encryption Standard, is one of the best standards available. In fact, the U.S. government uses this standard to protect their most classified information.
Customizable encryption policies
Encryption policies determine things like how incoming messages are filtered and where they are stored. The needs of every organization are different, and with Mimecast, you have the flexibility to customize encryption policies to suit your needs.
Protect patient data with Healthcare secure messaging
Healthcare secure messaging is an essential part of protecting patient information and ensuring healthcare cybersecurity.
Email is a frequent target for attackers seeking to steal patient information or gain unauthorized access to medical records. That's part of the reason the Health Insurance Portability and Accountability Act (HIPAA) requires all healthcare providers to ensure the privacy of protected health information (PHI). For information transmitted via email, that usually means some form of encryption technology.
In the past, deploying healthcare secure messaging to meet HIPAA encryption requirements has been a cumbersome task. Many solutions for HIPAA encrypted email created significant administrative burden or required recipients to download and install software.
Today, organizations can rely on Mimecast for a healthcare secure messaging solution that is easy to use, simple to deploy, and that meets HIPAA requirements for email communication.
Healthcare secure messaging solutions from Mimecast
Mimecast provides an all-in-one, SaaS-based subscription service with solutions for email security, continuity, and archiving. Mimecast's comprehensive offering enables organizations to reduce the cost and complexity of managing email by deploying a single solution rather than a disjointed array of multiple solutions from a variety of vendors.
Mimecast Secure Messaging provides a user-friendly, cloud-based channel for ensuring healthcare secure messaging as well as HIPAA IT compliance. With Mimecast, sensitive information never leaves the secure Mimecast portal. When users want to send a secure message, they simply create a new email in Outlook or in another email client and select Send Secure before sending the email. The email message and any attachments are uploaded to the secure Mimecast cloud where they are scanned for malware and checked against content and data leak prevention policies. Messages are then stored in a secure AES encrypted archive, and a notification message is sent to the recipients. Once the recipients log on to the secure Mimecast portal, they can read and reply to secure messages or compose new messages.
Mimecast's healthcare secure messaging technology can also automatically encrypt email when the content of a message, the recipient, or the recipient's domain trigger pre-defined policies for encryption.
Benefits of Mimecast Healthcare secure messaging technology
With healthcare secure messaging solutions from Mimecast, organizations can:
Provide users and healthcare providers with the ability to initiate secure transactions as part of their everyday communication activities.
Scale easily to meet demand for healthcare secure messaging with a 100% cloud-based solution.
Simplify management of healthcare secure messaging by enabling administrators to monitor and manage solutions from single console.
Comply with regulations for healthcare industry cybersecurity easily and cost-efficiently.
Learn more about healthcare secure messaging and Mimecast.
Healthcare secure messaging FAQs
What makes secure messaging safer than regular messaging?
Secure messaging is safer than regular messaging thanks to end-to-end encryption, which makes messages nearly impossible for anyone other than the sender and recipient to read.
Think of encryption like a digital padlock. Individual messages and/or contents within a message can be carried in envelopes that are padlocked in transit and automatically unlocked when opened by the intended recipient.
Can secure messaging be used for medical emergencies?
Yes, secure messaging can be used in medical emergencies, and in some situations, it is ideal to have text messaging as an option as opposed to speaking over the phone. Giving patients and healthcare professionals every avenue of communication is important so that every situation can be handled optimally.
Who can read my messages in secure Healthcare messaging?
Only the intended sender and recipient can read messages in secure healthcare messaging. Not only are outside parties prohibited by law from accessing the data, but they are physically not able to do so thanks to end-to-end encryption policies that can be set up and controlled by your organization.