Episode #6b (Bonus-Episode), Staffel 2 von Phishy Business: The New Normal in cyber security, ein Interview mit Michelle Price von The Economist Impact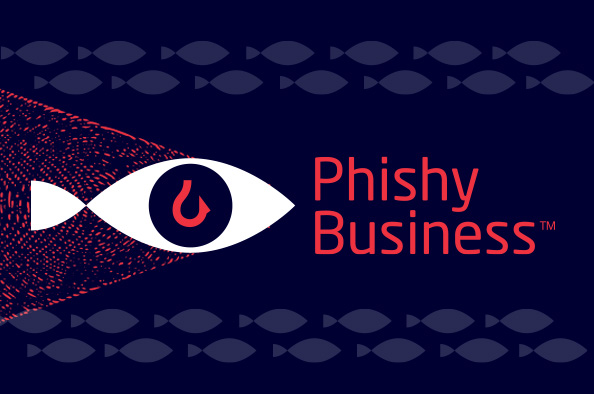 In dieser Bonus-Episode unseres Phishy Business Podcasts wird Michelle Price, CEO von AustCyber, einem unabhängigen, gemeinnützigen, staatlich finanzierten australischen Wachstumsnetzwerk für Cybersicherheit, vom Economist Impact zu der Frage befragt, wie Unternehmen effektiv für die Zukunft und das sich scheinbar ständig verändernde Cybersicherheitsumfeld planen können. Wie sieht die Zukunft der Cybersicherheit aus? Dieser Podcast ist eine Auftragsarbeit von Mimecast.
Über Phishy Business
Haben Sie genug von den immer gleichen Geschichten über Cybersicherheit? Kommen Sie mit uns auf eine Reise, die die weniger bekannte Seite erkundet. Ob es um Social Engineering geht, darum, Kriminelle vor Gericht zu bringen, oder um Journalisten, die Hacker jagen - unsere neue Podcast-Serie Phishy Business sucht nach neuen Wegen, über Cybersicherheit nachzudenken. Brian Pinnock und Alice Jeffery von Mimecast werden von Gästen aus verschiedenen Sicherheitsbereichen begleitet. In jeder Folge werden Geschichten über Risiken, Belohnungen und eine Prise Lächerlichkeit erzählt, um herauszufinden, wie wir uns alle im Kampf um die Sicherheit verbessern können. Für weitere Geschichten über Risiken, Belohnungen und Lächerlichkeiten, abonnieren Sie Phishy Business auf iTunes, Spotify, Anchor oder wo auch immer Sie Ihre Podcasts beziehen.