Secure Collaboration – The "New Work" Brings New Dangers
The impact of the pandemic on companies and their IT was complex. From one day to the next, employees had to be provided with a working environment that allowed them to work securely from home.
Home office, remote work, the "new normal" are on everyone's lips. This was accompanied by the increased use of so-called collaboration tools.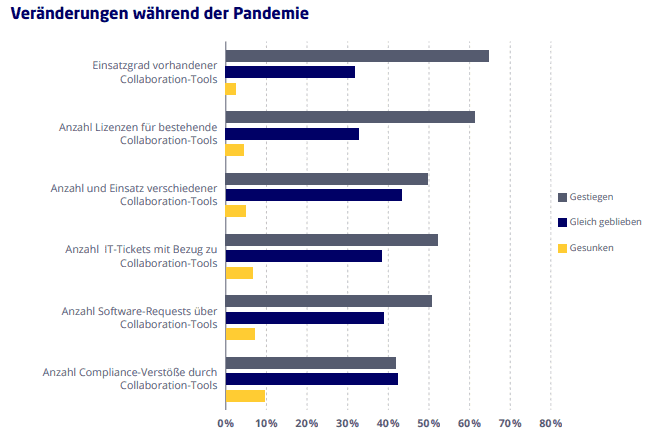 But this increased use of collaboration tools has not gone unnoticed by cyber criminals, who see it as a lucrative target for attacks. Together with techconsult, Mimecast conducted a short study among 200 decision-makers in May 2021 to investigate the following questions (among others):
What is the prevalence of common collaboration tools in enterprises?
What impact did the pandemic have on collaboration from home?
What are the risks and opportunities of using collaboration tools?
What solutions can minimize related dangers?
Download the full results of the study and read how the answers to the above questions vary by industry and company size.
Download your Analyst Report now