Enterprise
Sport Entertainment
Asia Pacific
Email Security
NOVA Entertainment tunes its email security with Mimecast
Solution
Email Security with Targeted Threat Protection
Benefit
Improved security around email communications, and robust reporting around its effectiveness, has given the team clear and relevant information that has improved the communication of the company's security status to the board. This has given the company the confidence to commit to further cloud investments, knowing that their key communications channel is safely protected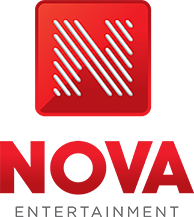 At A Glance
With up to 3 million incoming emails per month into their 16 email domains, email security was paramount
Adoption of Microsoft Office 365 has accelerated NOVA Entertainment's shift towards cloud applications, which now include Mimecast
Before Mimecast, email-borne malware and business email compromise attacks were still getting through
Adopting Mimecast blocked BEC attacks immediately
Visibility of email usage has improved the monitoring of employee activities and helped plan future services
NOVA Entertainment delivers news and entertainment to millions of listeners in Australian capital cities through a network of radio stations, including the nationwide NOVA FM network; Melbourne's smoothfm; Adelaide talk station FIVEaa; digital radio brands Koffee and Coles Radio; and more. The company employs 700 people across six offices throughout Australia
Challenge
Running a number of high-profile radio stations has made NOVA Entertainment a target for email phishing attacks, business email compromise (BEC) fraud, and the many issues that come with managing an email system that receives as many as 3 million messages per month.
Having recently adopted the Microsoft Office 365 cloud-based productivity platform, the company's IT staff began looking for an email security service that would provide broader and deeper protection for the email of its 700 employees.
"Email is one of the biggest threat vectors for our business today," explains Mitchell Couchman, Senior Support Engineer with NOVA. "Our finance team recently had a number of BEC attempts, and we were going through the procedures for manually blocking those and dealing the best we could. But the big ones were getting through, and that just wasn't good enough."
Solution
NOVA examined its options and selected Mimecast for its Email Security. The Mimecast security service promised high-scale mail filtering and malware detection as well as specific protection capabilities designed to identify and isolate BEC attempts.
During a staggered implementation, the IT team first implemented Mimecast on its outbound email to automatically identify the destination domains that the staff communicated with the most. This helped reduce false positives once inbound filtering was switched on. NOVA also staggered the rollout across its 16 operational email domains, migrating the least-used domains first and ultimately switching over its busiest domains several weeks later.
"It has all been very straightforward," Couchman said. "With the Mimecast security service switched on, all of a sudden we didn't have massive email problems. Everything went nice and smoothly, and we haven't had a single BEC email get through since turning on Mimecast."
Summary
Not only has the Mimecast service proved more effective against malware and BEC, but it has helped the NOVA team better understand its staffs' email activities and the types of services that are most important to them. This information, in turn, has helped the firm plan future expansion of its cloud productivity strategy with the confidence that its email security will be well covered going forward.
"As soon as we switched on inbound mail filtering, we started to get some new insight as to what users were doing," Couchman said."This has allowed us to continually monitor and adjust the settings to make sure we're not affecting the end-user experience. To be able to look at statistics and reports to see how effective the Mimecast security service is, is very confidence-boosting."
"Deploying Mimecast has all been very straight forward: all of a sudden we didn't have massive email problems. Everything went nice and smoothly, and we haven't had a single BEC email get through since turning on Mimecast. To be able to look at statistics and reports to see how effective the Mimecast security service is, is very confidence-boosting."
Mitchell Couchman - Senior Support Engineer, NOVA Entertainment